Mannix Marketing was named the winner of the 2017 US Search Awards' "Best Use of Search – Retail" category. The award was announced this week during Pubcon Las Vegas, held from November 6 to 9, 2017, at the Las Vegas Convention Center. The Mannix team and other award recipients were honored during a ceremony on November 8, held at the Treasure Island Hotel and Casino.
Mannix was recognized for its work on an organic SEO campaign for Gettysburg Flag Works, beating nine other nominees named to the shortlist. The fifth-annual US Search Awards recognize leading SEO, PPC and digital marketing organizations based or working in the United States.
"I can't express how thrilled I am that Mannix Marketing won Best Use of Search – Retail in the US Search Awards, for our work on the Gettysburg Flag Works website," said Sara Mannix, founder and CEO of Mannix Marketing. "We partner with our clients to achieve success, so not only is this a tribute to the quality of work of the Mannix Marketing team on this project—led by Jessica Tracy and Amberly Rundell—but it's also a tribute to our partner Maria Coffey, marketing director at Gettysburg Flag Works."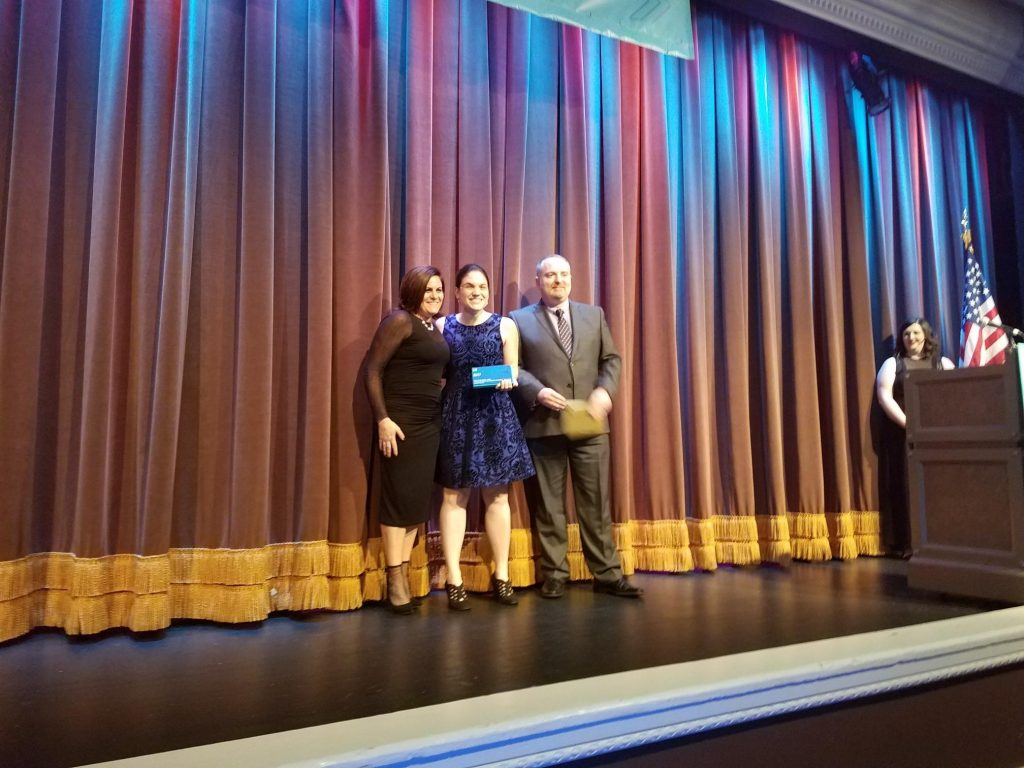 As in the past, this year's awards were exceptionally competitive, with hundreds of entries and extremely high standards. Just earning a place on the shortlist in any category is a notable accomplishment; only incredibly well qualified campaigns and organizations make it through as finalists. All categories were judged by an influential and respected international panel in a robust, credible and transparent two-step process, involving pre-scoring and a face-to-face panel discussion.
Mannix Marketing Inc. & Gettysburg Flag Works – Organic SEO Campaign
Developed and facilitated by Senior Digital Marketing Strategist Jessica Tracy and Digital Marketing and Social Media Strategist Amberly Rundell, Mannix Marketing's campaign focused on increasing organic search traffic from individuals and businesses looking to purchase products from Gettysburg Flag Works, a leading provider of fully customizable flags and banners.
"Despite intense competition from other notable agencies throughout the country, our small upstate NY digital marketing agency brought home another win," said Rundell. "We strive very hard to stay cutting edge and implement SEO strategies that drive traffic and ROI for all of our clients. It is humbling to know that our efforts were acknowledged. I'm looking forward to the future and continued success for Gettysburg Flag Works."
Mannix kicked off the Gettysburg Flag Works organic SEO campaign in May 2016. The project, which has utilized 280 staff-hours to date, leveraged a combination of on- and off-page optimization strategies, including in-depth keyword research and competitor analysis, off-page link building, metadata and H1 optimization, social optimization, creative content marketing techniques, conversion rate optimization strategies, heat map tracking and email list growth strategies.
The results have been impressive, to say the least: Year over year, Gettysburg Flag Works has seen excellent growth, with overall website traffic up 48%, organic search traffic up 59%, and conversions up three-fold compared to the previous year, with a spike in sales. In fact, May 2017 was a record-breaking sales month for Gettysburg Flag Works. The website has also seen a significant increase in Google keyword placements—including keywords that went from no placement to ranking on the first page of search results—for a number of highly competitive keyword terms.
"Collaborating with Gettysburg Flag Works has been a wonderful experience, and winning a US Search Award that acknowledges our success and hard work is really an honor," said Tracy. "This award is a testament to what can be achieved when clients and agencies are invested in working together as partners. I'm excited to see where we can go from here."
A Stacked Field of Competitors
The win marks continued success at the awards for Mannix Marketing, which has earned several similar US Search honors in the past. In 2014, Mannix Marketing was the winner of the "Best Use of Search – Finance" category for their inbound marketing work with Acquisition & Funding Services (AFS). Mannix competed this year against nine other shortlist nominees: Adlucent (Blains Farm and Fleet); Go Fish Digital (Bella Ella Boutique); Internet Marketing Inc. (TopResume); January Digital (Peapod); Location3 (HoneyBaked Ham); 1SEO.com (ErosWholesale); Path Interactive; Hanapin Marketing (Shoe Carnivals); and 1SEO.com (Buy4LessTuxedo). But in the end, the agency's extraordinary efforts with Gettysburg Flag Works came out on top.
"It has been such a pleasure to work with Mannix, and this significant acknowledgement of their efforts makes our work together even more exciting," said Maria Coffey, marketing director at Gettysburg Flag Works. "Since teaming up we have experienced consistent growth each month across all digital benchmarks. We have seen increases in monthly sessions, which has led to an increase in conversion rate and online revenue growth of approximately 30 percent. We are confident that our relationship with Mannix and the work being completed will continue to enable us to exceed our revenue goals."
Mannix has been nominated to the shortlist each year since the inception of the US Search Awards five years ago. The company has now won one award in the finance category and two in the retail category.
Looking for an award-winning SEO company to take your marketing to the next level? Learn more about our SEO services and contact us today to find the best program for your business.