How will the new Facebook timeline page affect your small business?
Social media is a launch point for consumers looking for recommendations. When you're looking to buy a product, what do you consider the best referral? Word of mouth, of course! It's been that way for centuries, and that hasn't changed. Even if a product has great results or reviews online, glitzy ads or a brand that is skillfully presented, will you feel differently about it if everyone who has actually used it hates it? Or loves it? Absolutely. Real users, real experiences, real reviews matter. For small businesses, the new Facebook timeline can put you that much closer to your customers.
Social interaction on Facebook continues to develop an "across the fence" type of conversation. Friends, neighbors, family, acquaintances, co-workers and colleagues, they all want to share what they know with others. Why is that information so valuable? Because it's their word.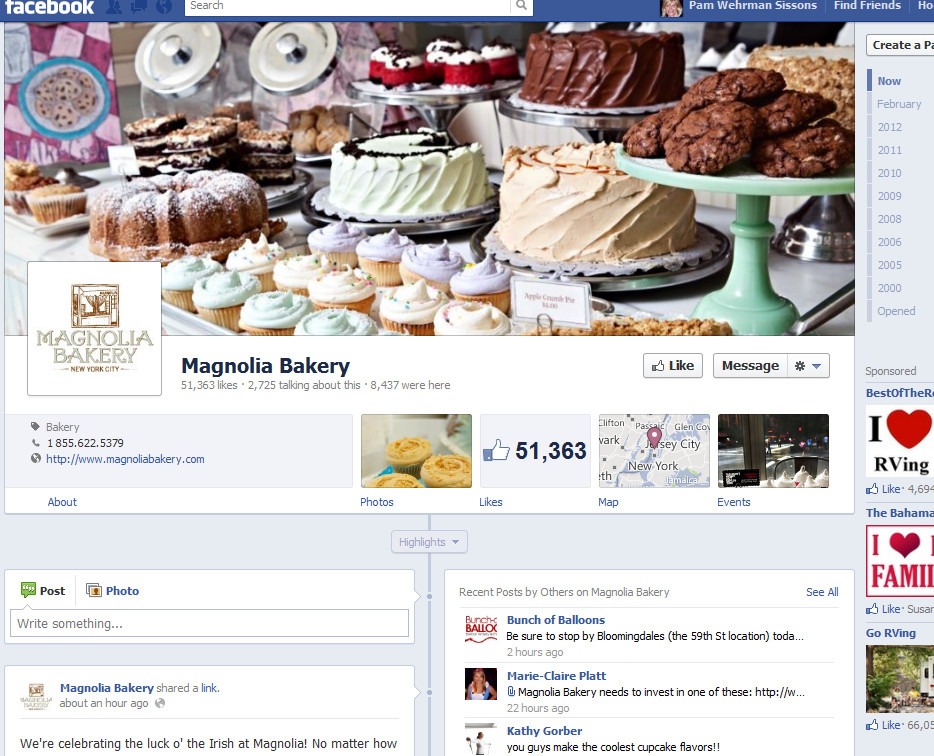 As the changes to Facebook business pages emerge the question is, of course, why and how will it benefit your business?  Much remains to be seen, but there are some benefits for businesses – including small and local businesses with Facebook pages – that will be visible right away:
Getting to know you: With a more personal look, the timeline will allow people to engage more easily with your brand. Without allowable calls to action or visible marketing strategies, it's all in the message! Interactivity will also be increased via a private message area where current or potential customers can contact you. (Don't worry; you can turn it off…)
The big picture: One of the benefits of the new Facebook is that unique, relevant content mean more visibility organically.
Advertising is just that: Because landing pages will no longer be available, Facebook will be rolling out advertising options that will be far more visible and targeted than those in the past.
All business: By creating a consumer-comfy environment via an interactive business page, Facebook will now have the ability to develop real advertising options that work.   (After all, how many people do you know who were really successful with Facebook ads? How many people even knew which were the ads and which weren't?)
The Catch:  Gotta be there. If your business has just now started thinking about getting into the social marketing arena, you need to ramp it up!  It's "go time"!
Your business palette: The new timeline cover photos images will be called upon to greatly enhance your message! You can creatively highlight your product via an image…tell what's in it, who buys it, or how it will make them feel. Specific rules for it, though – no overt calls to action or advertising:
Price or purchase information, such as "40% off" or "Download it at our website"
Contact information, such as web address, email, mailing address or other information intended for your Page's About section
References to user interface elements, such as Like or Share, or any other Facebook site features
Calls to action, such as "Get it now" or "Tell your friends"
Activity = Interest = Engagement: Your activity in the Facebook environment will become more important than ever. This is truly a case of "use it or lose it"! (In a good way…)  Your page statistics will be a clear indicator of how engaged you are with your followers, and more frequent posting means more visibility in search.
Analytics:  Huge uptick in the usability of the admin panel. You can hide it if you prefer; it keeps a pretty good finger on the pulse of your activity, and lets you know about it!
It's easy to see why the Facebook timeline for small businesses may be a  key component of a complete and comprehensive internet marketing plan.
Questions? Contact Mannix Marketing, Inc. and find out how we can help you enhance your Facebook page!