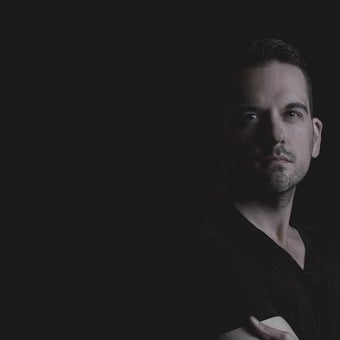 Mannix Marketing recently added Garth Linscott to the digital marketing team. In his new role as Creative Director, Linscott will oversee both creative development and client-facing aspects of Mannix's website development projects. 
Linscott is an award-winning photographer, art director, and creative consultant with substantial experience in the design field.
"Garth has a true vision for branding, with prestigious experience to back it up," said Sara Mannix, founder and CEO of Mannix Marketing. "We are delighted to welcome him to our creative team and look forward to utilizing his skill set on behalf of our clients and customers."
Having worked as a Senior Art Director, a Motion Graphics Designer and a Photographer before beginning his tenure as Creative Director at Mannix, Linscott has a solid understanding of what it takes to create meaningful media and memorable branding for clients in a variety of industries.
In the past, Linscott worked on major brand campaigns for QVC, including those for celebrities and high-end lifestyle brands. He holds a Master's of Fine Arts from Savannah College of Art and Design. 
"Every person I have met at Mannix is as hard-working as they are approachable and friendly," said Linscott. "I couldn't be more proud to be a part of such an incredibly curated and wonderful team."
Outside of work, Linscott is an avid photographer, artist, and traveler. Though he is a Queensbury native, he currently resides in Scotland. 
About Mannix Marketing
Mannix Marketing, Inc. started as a one-woman company in 1996 with one goal in mind: to get clients found on the web. Since then, the company has grown into a thriving, award-winning digital marketing agency with more than 25 experienced designers, developers and marketing professionals, all dedicated to helping businesses succeed online. From responsive website designs, to SEO, to inbound marketing techniques, to regional tourism guides, to business consulting, Mannix Marketing helps its clients reach their marketing goals, whether they're local or national, niche or broad. Contact us today to find out how we can help your business succeed.