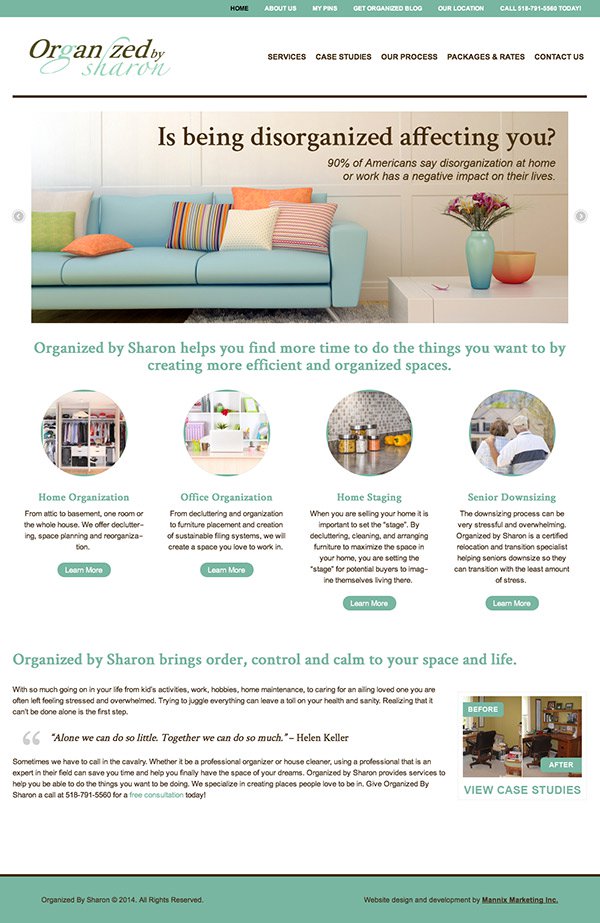 New Website For Professional Reflects Her Personality
Organized by Sharon is a professional local organization professional in Upstate NY. She needed a site that was clean, well organized and reflected her personal style. The website was designed with digital marketing in mind.
The redesigned website is a clear reflection of Sharon's unique approach- clean, organized, and personable.