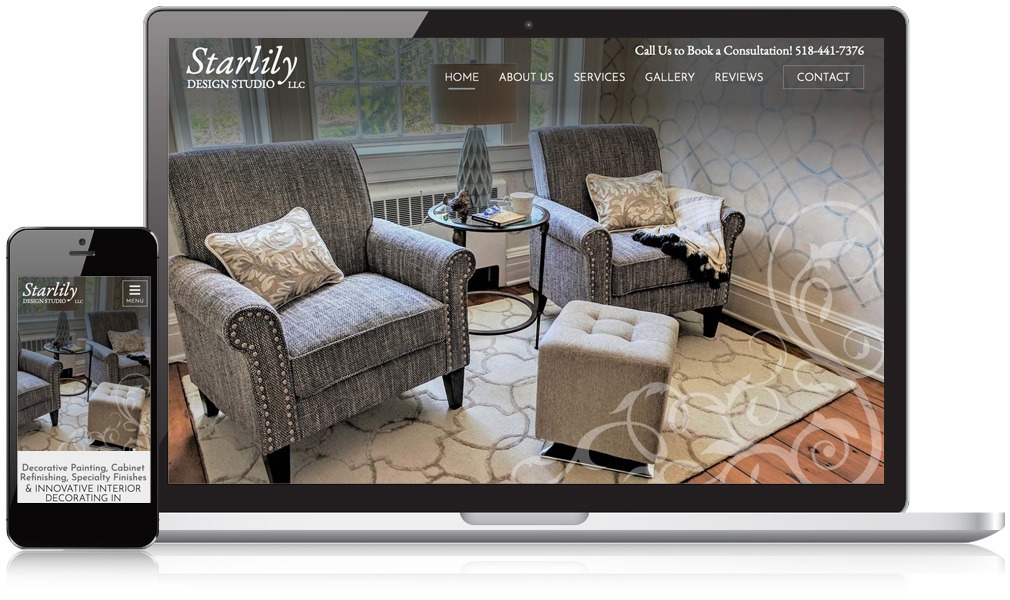 Visually Stunning Website Refresh for Interior Design Studio
Starlily Design Studio is a full service Interior Styling company in Saratoga Springs, NY focused on creating distinctive custom interiors for their clientele. They wanted a website redesign that would showcase their recent work and highly specialized services to encourage more consultations. Mannix's digital marketing team built a visually stunning website that puts the proper emphasis on the photography of Starlily's work portfolio to capture viewers' attention from the start. 
Doing so raised traffic to the website by a whopping 183%! In particular the gallery of recent work page became one of the most visited pages on the site, receiving 17X the amount of pageviews as before and 5X the amount of time spent on the page.
The Results
183%More Traffic
5XIncrease in Mobile Users
167%More Sessions
Working with Chris Archibee and Garth Linscott to create an updated version of my website that truly reflects my work and the services I offer was seamless. After meeting to discuss my goals we came up with a design plan that met all the requirements for a successful marketing tool. Not only is the site easy to navigate and visually appealing, and it is also "future proof" meaning that it will work well on all platform types from PC to mobile devices. I recommend Mannix to anyone looking for a professional website and great client services.
Stephanie Salway, Owner | Starlily Design Studio