Dana Drosdick
Digital Advertising Project Manager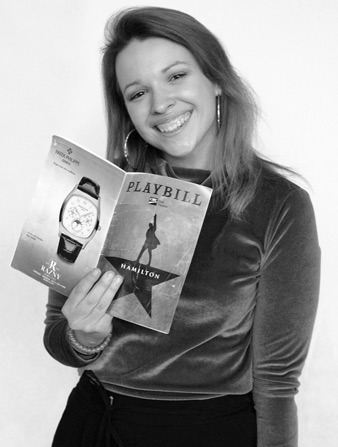 About Dana
Dana Drosdick joined the Mannix Marketing team in 2019 as a Digital Marketing Project Manager after graduating from Calvin University with a bachelor's degree in Digital Communications and Spanish, with a minor in English writing. Equipped with a can-do attitude and a sunny disposition, she is passionate about delivering exceptional customer service to clients and making sure all advertising is on track and delivered with speed. Dana joins the Mannix team full-time after two summer internships at Mannix Marketing, and brings with her a background in social media management, graphic design, and copywriting from her previous positions as Calvin University's social media coordinator and blogger, and Grandville Calvin Christian School's marketing intern.
Fun Facts about Dana
What is your favorite quote?
"You can never get a cup of tea large enough or a book long enough to suit me." – C.S. Lewis
What is the best and/or worst thing you ever ate?
I'm a total cupcake connoisseur, and I have a list on my phone with every cupcake shop I've ever visited, ranked from best to worst. Right on the top of that list is the the Salted Cupcake in Grand Rapids, Michigan, which has an unforgettable cookie dough cupcake with a vanilla and chocolate chip base, a whipped cookie dough frosting, and a cookie on top. I go there every time I visit Grand Rapids, and I'm constantly making shameless plugs for them to expand to New York as well!
Do you like to travel? Where?
Growing up as the daughter of a Russian major, I've always had a deep fascination with linguistics and other cultures. I studied abroad in Spain and majored in Spanish in college, and am eager for the opportunity to explore more of this great, beautiful world. While I'd ideally like to see as many places as possible, my next dream destination is Peru, since I've always wanted to see the Rainbow Mountains and Nazca Lines!
What's your favorite indoor/outdoor activity?
I find a lot of therapeutic benefits in the act of writing. From filling up my journals with faith-based musings to writing pieces for publication in anthologies like Chicken Soup for the Soul, I believe there is power in sharing and telling stories.
What is your favorite book (or movie) of all time?
As a self-proclaimed book nerd, picking one book is incredibly difficult to do. However, if I had to narrow it down I would probably choose House of Spirits by Isabel Allende for literature, Hitchhiker's Guide to the Galaxy by Douglas Adams for humor, and Cold Tangerines by Shauna Niequist for memoir.
What causes or organizations are important to you?
Sustainability. I am deeply passionate about caring for creation and preserving the beauty in this world. I love the work that Sustainable Saratoga does in the nearby area, and I personally spend a great deal of my free time composting, eco-crafting, and educating myself and others on ways to live a more sustainable lifestyle.