Sara Pelletier
Digital Marketing Strategist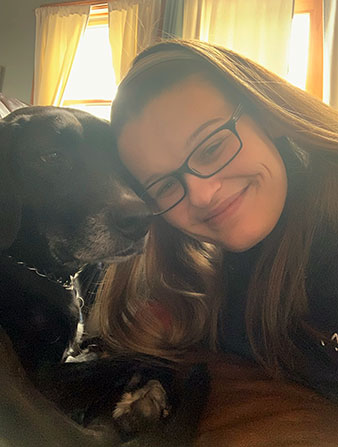 About Sara
Sara Pelletier joined the Mannix Marketing team in June of 2021 as a Digital Marketing & SEO Strategist. Sara holds a Bachelor of Science in Marketing and a Bachelor of Arts in English (Writing) from High Point University. She brings various marketing experiences in higher education and nonprofit organizations. Her experience includes content marketing, copywriting, and digital marketing, with certifications in Google Ads and Analytics. Sara is passionate about helping clients connect to their target audiences and getting found on the web.
Fun Facts about Sara
In her free time, Sara loves hiking the mountains all over New England with family and friends. Her dogs are her constant companions, often accompanying her on her hikes. When the weather doesn't cooperate, Sara bakes loaves of bread and cakes, reads, and listens to music.
What languages can you speak? I can speak French and am learning Russian!
Favorite fun fact? I've been to 28 concerts – and counting! My first was Bon Jovi at age 7
Favorite quote – "As you wish", from The Princess Bride
Favorite book – It's like picking a favorite child! Right now, Wuthering Heights by Emily Bronte, Peter Pan by James M. Barrie, and Song of Achilles
Favorite thing to bake – cinnamon rolls!