We have worked with Atlantic British since for over 15 years.  Their website design and coding are now done in-house, however, the core code was created by Mannix Marketing to ensure high ranking in the search engines.
For Land Rover owners, this e-commerce website has it all. A 2013 award-winner for "Best Use of Search in the Retail Space," the Rover Parts website is user friendly with clear categories, attractive layout, easy ordering and a secure online shopping cart.
They wanted a home page redesign that helped new and returning customers easily find the products and information they needed to make a purchase decision.  Quality, trust, and expertise were key to their redesign needs.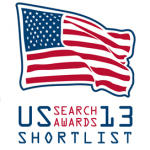 >Mannix Marketing
Mannix is very knowledgeable on SEO best practices and strategies that yield the best long-term ROI while both maintaining and improving SE index positions.
Chris Bartow, Marketing Director | Atlantic British