Canoe Island Lodge

All-Inclusive Resort Web Design Spotlight: Canoe Island Lodge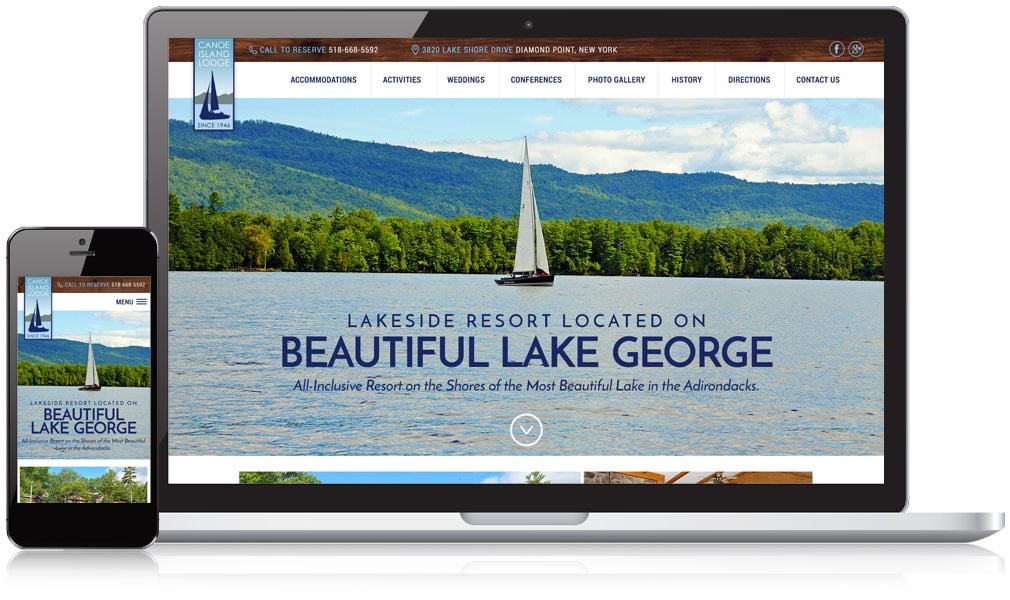 Canoe Island Lodge is an all-inclusive resort on the shores of Lake George.  They contacted us for a website redesign that emphasized the beauty of the resort and surrounding area, the extensive activities, and the incredible experience they provide guests.
Custom Website for Canoe Island Lodge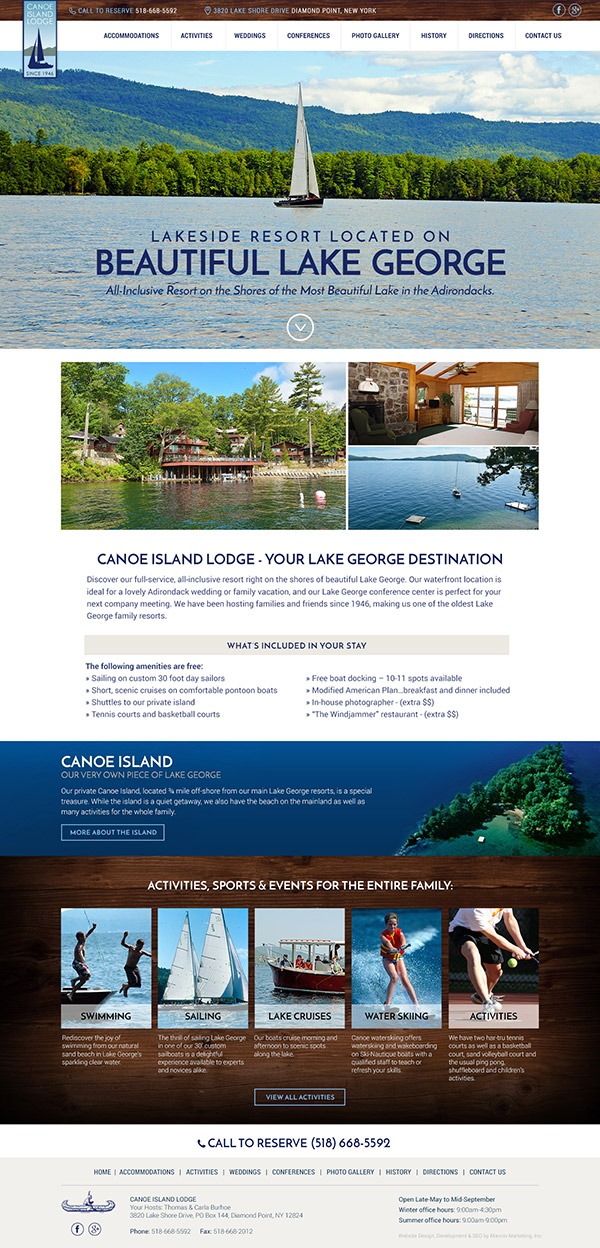 The site redesign was developed in WordPress with a focus on strong calls-to-action and showcasing the fun and amenities of the resort. A clean, user-friendly navigation featured prominently across the top of the site makes it easier for visitors to find the information they need to plan a vacation at Canoe Island Lodge.
Canoe Island Lodge has also had Search Engine Optimization incorporated into the site to help with their visibility in the search engines. Built with today's travelers in-mind, the new website uses mobile-friendly responsive design to provide a user-friendly experience for desktop, tablet, and smartphone visitors.
Partner with Us Today and See Your Business Thrive Online
Ready to get started or want to learn more about how we work with clients? Let's get it scheduled.