Heart Bay Lodges
Heart Bay Lodges offers year-round lodging at their beautiful resort located on the North Shores of Lake George. When the time came for them to get a new website, they knew their website needed to be user-friendly on smartphone devices and easy for travelers to use when searching for cottages and making a reservation.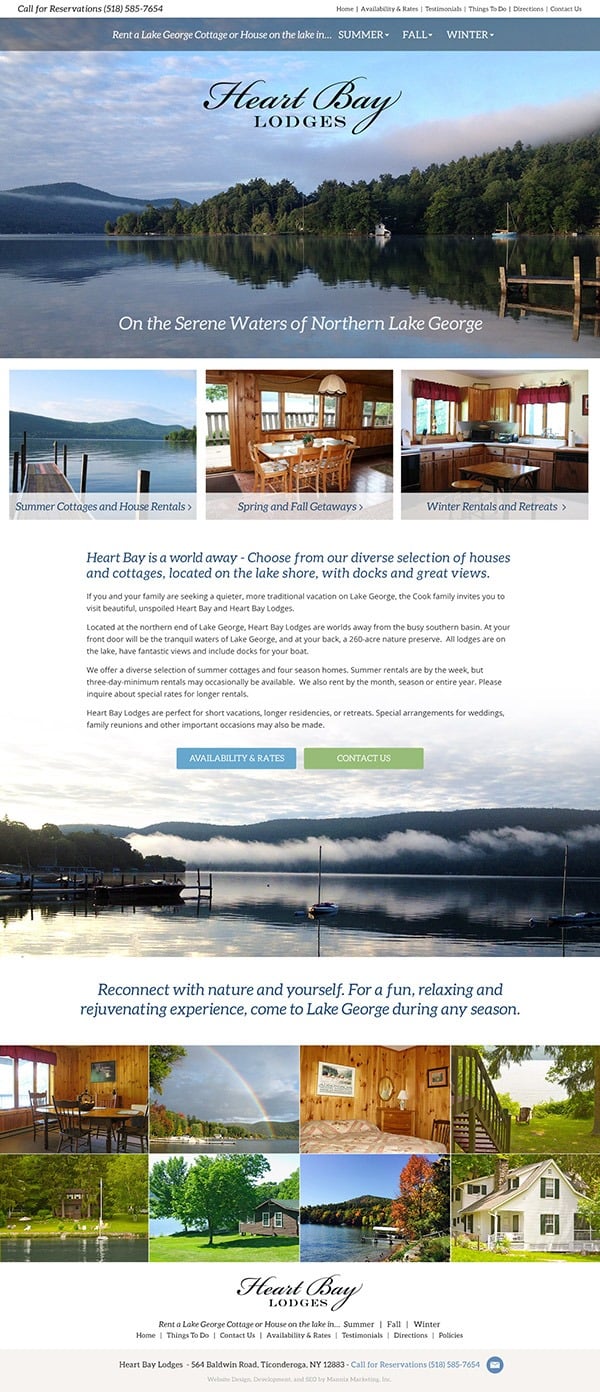 Professional Lodging Website for Heart Bay Lodges
The home page features a stunning photo of Lake George, introducing visitors to the breathtaking views from the property. A clean design provides ample breathing room around the navigation, calls-to-action, and other content, mimicking the open-air feel at the resort.
Prospective guests can browse rooms, view photos, check availability, and click-to-call for reservations. With so much great information about the accommodations- including descriptions, photo galleries, rates tables, and availability calendars- we designed the pages with spacious layouts to ensure a clutter-free, user-friendly experience.
Whether visitors are searching for accommodations on their desktop, tablet, or smartphone, this mobile-friendly responsive website provides a user-friendly experience across devices. Not only does this make it easy for travelers to seamlessly plan their trip from any device, it also helps Heart Bay Lodges get found in the search results because Google rewards mobile-friendly websites.
Partner with Us Today and See Your Business Thrive Online
Ready to get started or want to learn more about how we work with clients? Let's get it scheduled.