Journey's End Lodging is a serene Adirondack resort with cottage rentals that overlook Long Lake. To bring their website up-to-date and help potential guests see what makes this property one of the most relaxing resorts in the Adirondacks, they contacted Mannix Marketing for a new lodging website.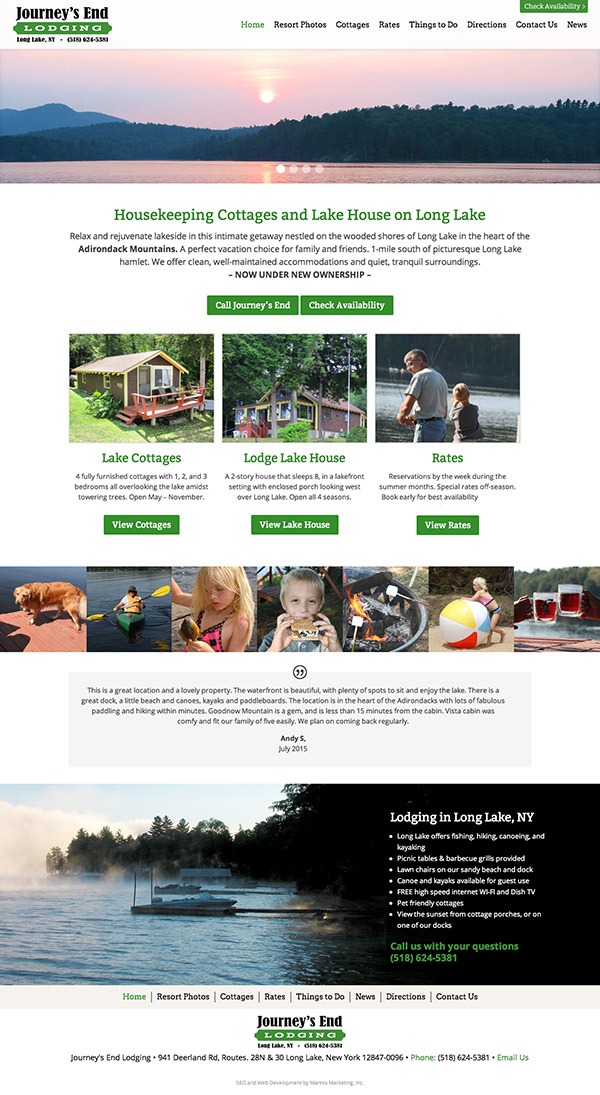 Modern Lodging Website for Long Lake Resort
The home page introduces potential guests to the cozy cottages, amenities, and beautiful scenery. Visitors can quickly and easily explore lodging options, browse photos, find rates, and click-to-call for reservations.
Surrounded by the beauty of the Adirondacks, guests are sure to find an abundance of things to do, and they can learn about these activities on the new website.
As a mobile-friendly responsive designed website, the site is easy-to-use on desktops, tablets, and smartphones. This ensures a user-friendly experience across devices and helps Journey's End Lodging adhere to Google's mobile-friendly ranking algorithm (which improves their chances of getting found when travelers search for lodges and cottages in Long Lake, NY)!.