Saratoga Turf and Spa Motel needed a professional, modern, and user-friendly website to make it easier for prospective guests to learn about this Saratoga Springs motel.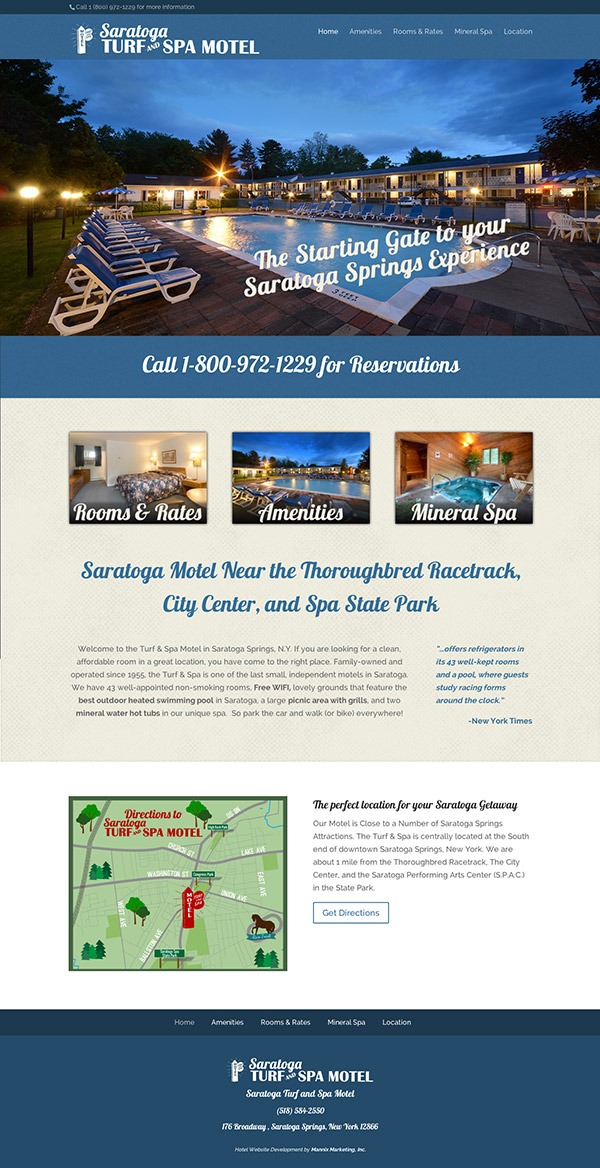 Website Redesign for Motel in Saratoga Springs
We developed the website with mobile-friendly responsive design so that the site is easy-to-use on desktop and mobile devices. The website features a crisp look with professional layouts that allow Saratoga Turf and Spa Motel to present their rooms, rates, amenities, and other important information to prospective guests in a visually appealing manner! In turns, this makes it easier for travelers to quickly and easily get information about the motel as they're planning their trip to Saratoga Springs, NY.