Scotty's Lakeside Resort

New Website Design Results in Increased Direct Bookings

With amazing amenities, cozy accommodations, and breathtaking views of Lake George, Scotty's Lakeside Resort needed a simple website design that let their awesome location do the talking. They turned to the team at Mannix Marketing for an eye-catching, easy-to-use resort website.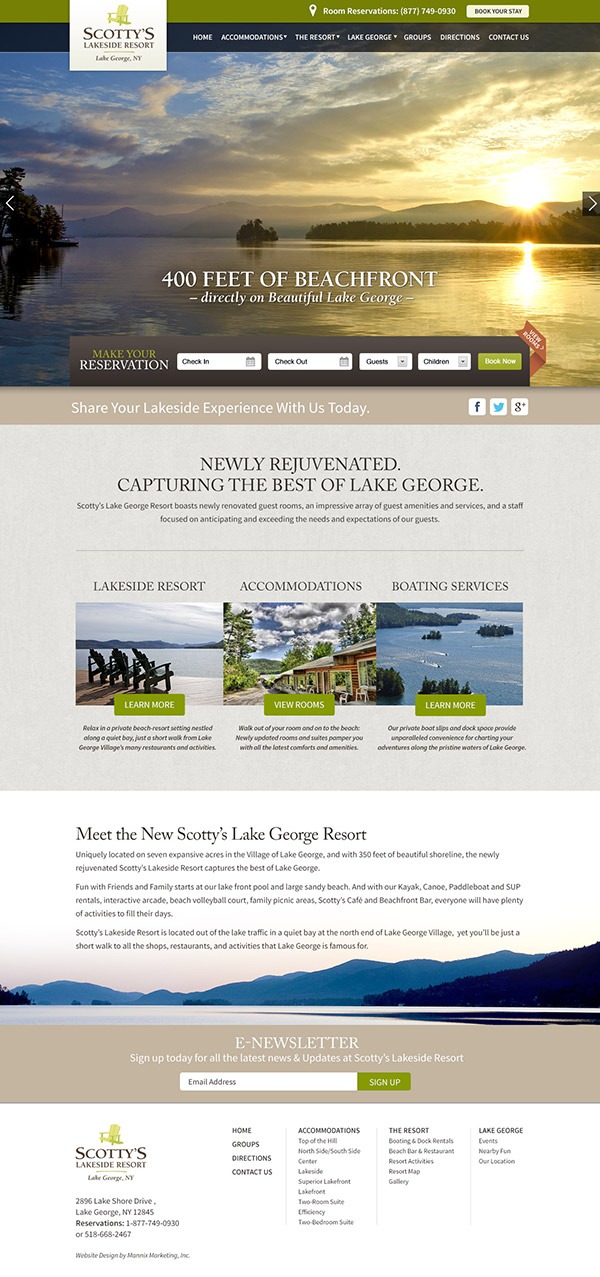 The Results
18%More Pages Per Session
52%More Time on site
3xMore Site Traffic
We included pictures of beautiful Lake George to accompany the various tabs across the page; this tactic ensures that viewers will get all the information they need while seeing how convenient Scotty's location is to a summer of fun on the Lake! By including information like a room by room description, layouts/prices of the hotel, amenities, and activities visitors can answer all their questions with the click of a button! Now all potential customers must do is come see Scotty's for themselves!
* Note to the fact that the previous owner did not have analytics, we were only able to compare a small amount of before/after data for results measurement.
Partner with Us Today and See Your Business Thrive Online
Ready to get started or want to learn more about how we work with clients? Let's get it scheduled.