Adirondack Mt Land

Real Estate Company Website Redesign Increases Organic Traffic by 46%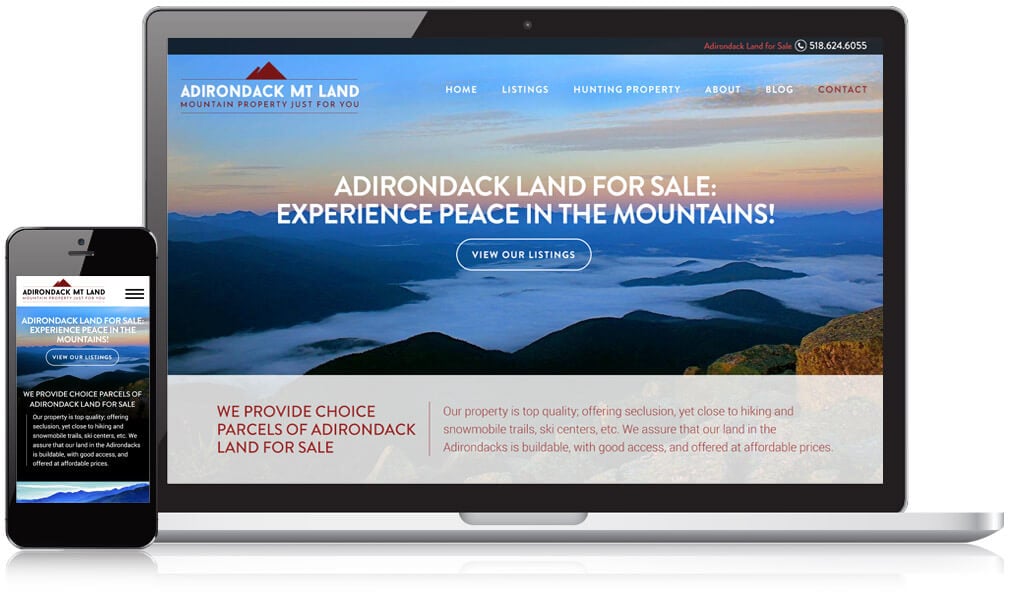 Custom Website for Adirondack Mt Land
The Results
33% Increase in Website Traffic
46% Increase in Organic Traffic
45% More Page Views
After working for a year on SEO with Mike Black's original website in Square Space, we knew he had to convert to an SEO-friendly Word Press website so we had more opportunity to customize the website according to his business's needs and employ more SEO tactics.
In 2017, we took the site out of Square Space and developed a modern and user-friendly website in Word Press. The website showcases the beautiful landscape of the Adirondack Mountains while creating targeted opportunities for website visitors to shop for-sale properties, learn more about the Adirondacks area, and contact Mike easily through contact forms right on the property listings.
In just 6 months after the new website launched, we saw a 33% increase in overall website traffic, with 46% increase in Organic Traffic, with a 45% increase in page views, and 18% increase in avg. session duration, meaning new users were finding the site and spending more time on it!
"Without the website and Mannix Marketing I would be nowhere. It is easy for me to talk up all that you have done for Adirondack Mt Land to be successful."
Mike Black | Adirondack Mt Land
Partner with Us Today and See Your Business Thrive Online
Ready to get started or want to learn more about how we work with clients? Let's get it scheduled.