Fort William Henry Resort & Conference Center

Resort has Record Breaking Revenue after New Website is Launched!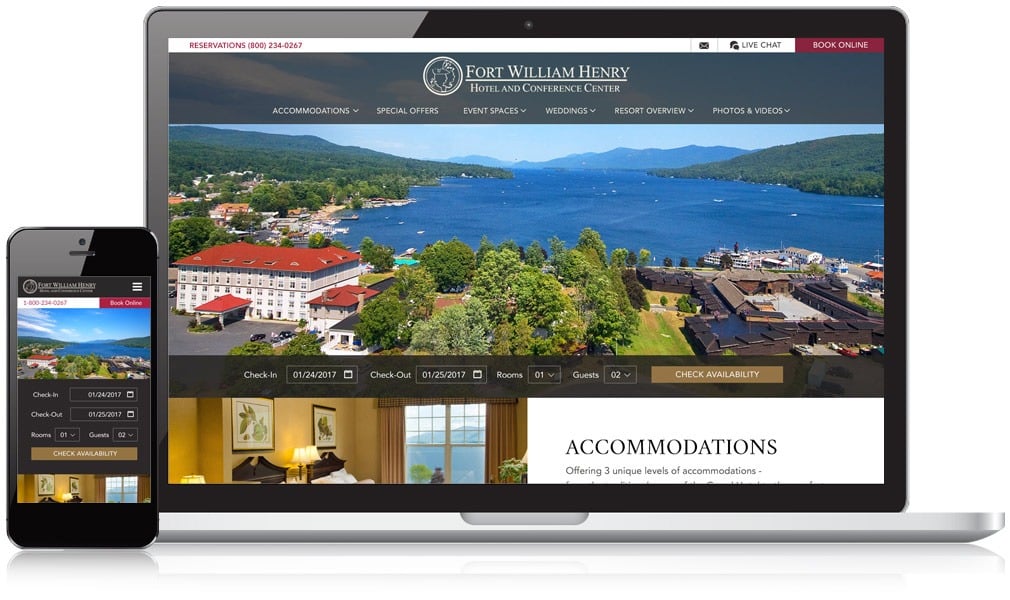 Fort William Henry Resort & Conference Center needed an online destination that informed visitors of all they have to offer. From a hotel stay to large scale events, this conference center is able to meet any customer's needs. Prior to the redesign, the site was suffering, year over year visits to the site were down 12% and page views were down 16%. After the new site was launched, traffic increases year over year 53% and pages per session increased 42% and the hotel reported a record breaking year.
Custom Website for Fort William Henry Resort & Conference Center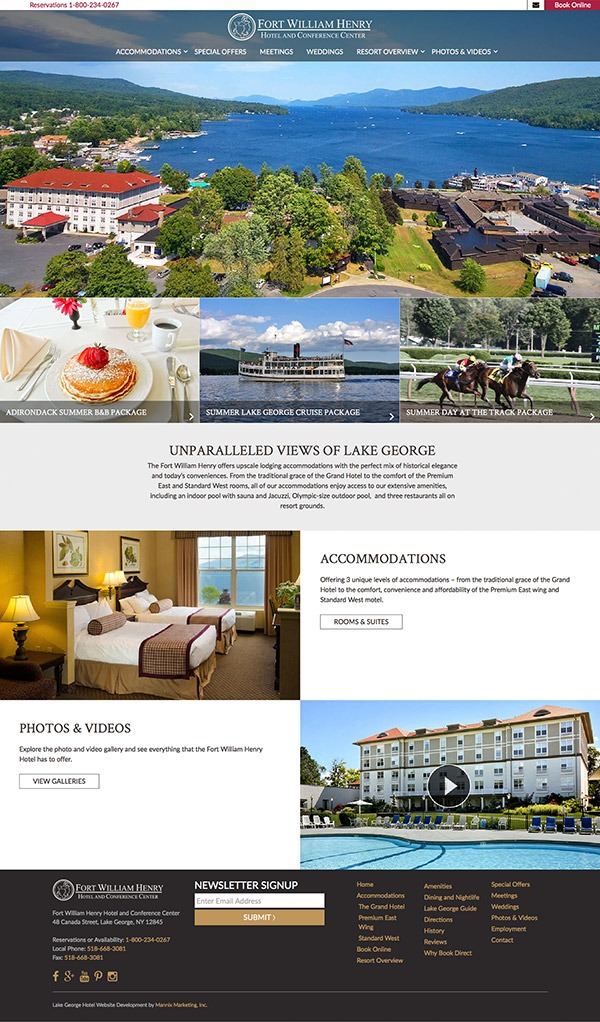 The Results
1Record Breaking Year
53%More Site Traffic
42%More Page Views
The simple color scheme allows the impressive views of Lake George to shine, allowing visitors to be in awe of the location of Fort William Henry. This Hotel and Conference Center is constantly hosting new events, so it was imperative to include WordPress on their website, allowing them to easily make updates.
Partner with Us Today and See Your Business Thrive Online
Ready to get started or want to learn more about how we work with clients? Let's get it scheduled.