If you've poured valuable time and effort into creating a blog article, eBook, or other piece of content for your marketing efforts, then you probably want to maximize the return you see on that investment. So how can you be sure your content reaches the right audience in order to build trust, awareness and relationships with current and potential customers? How can you maximize your content marketing to provide long-term value for your business? In today's article you'll learn 5 insider tips for recycling and extending the life of your content, which can help you save time and money by eliminating the need to constantly develop new and original content ideas.
1. Share your content strategically on social media
Social media is a great medium for content marketing. There are lots of great places to share your content – Facebook, Twitter, LinkedIn, Pinterest and Google+ are all useful venues for posting content and reaching your followers and fans. But posting your content strategically can help you generate much more interest in and traffic from the content you post. Here are a few suggestions to aid you in strategic social media sharing.
Avoid auto-publishing to all of your social media networks at once. Instead create optimized posts for each social media network. Posting the same update to all social media networks simultaneously is significantly less effective than crafting custom posts for each social media site. Consider the audience you are reaching via each network and cater your post to those specific individuals.
Post at appropriate times! Most brands and organizations post to their social media sites and blogs during work hours. However, studies done by TrackMaven have shown that people are most active on social media after work hours. As a result, posts are much more effective in the evenings and at night! Consumer engagement increases significantly and social media sites are much less saturated with marketing content, giving your post even more of an opportunity to stand out! So schedule your posts to go live after hours!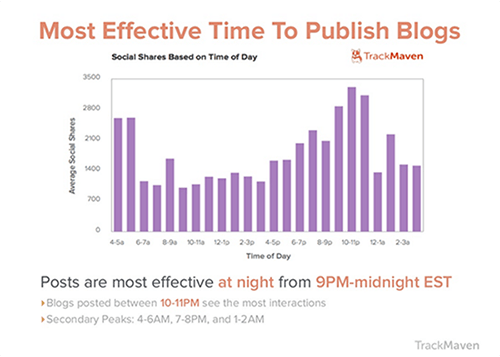 Post on weekends! While 87% of brands publish blogs during the workweek, TrackMaven's studies show that blog posts, social media posts and other content marketing efforts are most effective on weekends. Social media activity increases and engagement skyrockets, making the weekend the prime time to share your content with your fans and followers!
2. Distribute your content via e-newsletters
With the advent of social media, e-newsletters went a little bit out of style – but only temporarily. They're making a comeback now that social media has become oversaturated with content. That means now is the perfect time to revamp your e-newsletter and use it to direct your fans and followers to your content.
Email newsletters can be time-consuming to put together, but they are a great (and very effective!) way to reach out to individuals who have expressed an interest in your organization. Plus, with an e-newsletter, you have the ability to segment your audience and more directly target specific audience members with content that is relevant to them.
An effective e-newsletter can drive substantial traffic to your content – and your business! Don't forget about this important content sharing tool. Check out our 6-Step Checklist for Sending Email Newsletters that Get Results for some tips and tricks!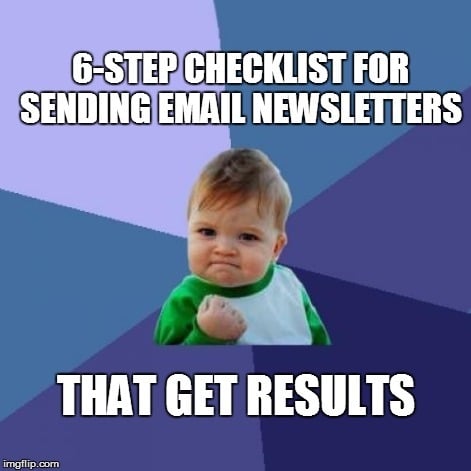 3. Get your followers and influencers involved
Want to get your fans and followers excited about your brand? Then involve them! Crowd-source information or include fan photos in your content. This is an effective way to maximize your content for a couple of reasons.
It will let your followers know you are listening to them and you value their contributions. This will help you to develop a relationship with your customers!
It will get your followers more invested in perusing (and sharing) your content. Fans will want to know if their contribution was included with the piece you put together. As such, they're probably more apt to check out your content to see if what they contributed is there. If it IS included, they will likely be excited to share that content, which helps you gain exposure to an audience you may not have otherwise encountered! It's a win-win situation.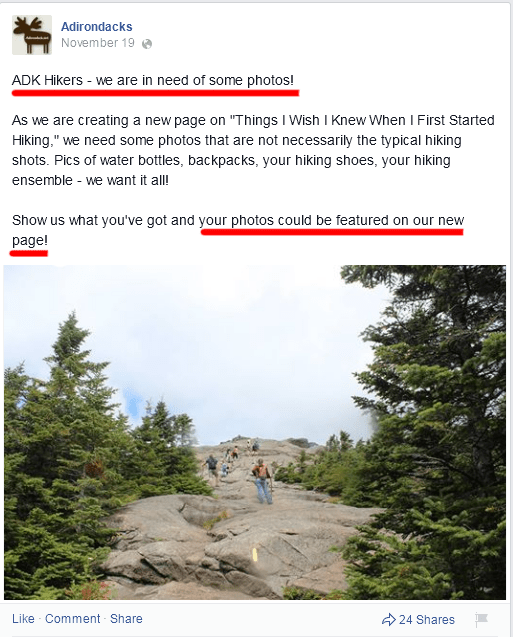 4. Add photos and infographics to make your content more engaging
We are living in an increasingly visually-focused society. As a result, images and photos have become an incredibly valuable marketing tool. Social media posts including photos or infographics generate significantly higher engagement than posts including just text or links. According to social media marketing blogger Jeff Bullas, articles with images get 94% more total views than articles published without images. According to a study done by SocialBakers, 93% of the most engaging posts on Facebook contain images.
What does this mean? It means that just adding a relevant, engaging photo or image to your content can increase engagement substantially. Your piece is more likely to be read, shared, liked, retweeted, favorited, etc. if an image is included with it.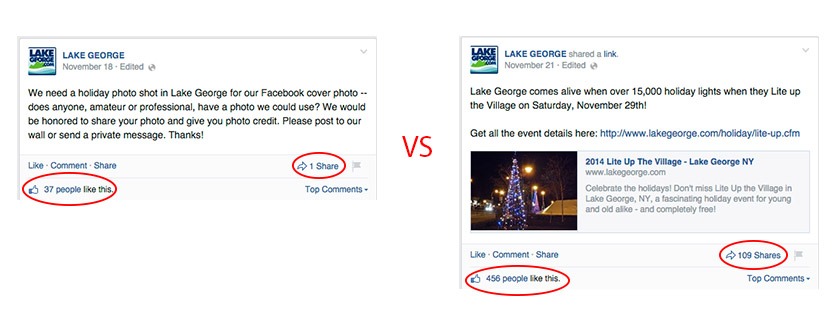 5. Extend the life of your content
If you've poured a lot of time and effort into developing a piece of content, be sure you make the most of it! There are many ways to repurpose your content. For example, if you spent a lot of time creating engaging content for inclusion in a series of blog posts about content marketing, why not recycle that content and use it in a different format? You can transform your blog posts into an eBook, that can then be used by the sales team when making a sales pitch to a potential client! The information is still engaging, relevant and helpful even though it may be recycled.
When developing content for your campaign, also try to create some "evergreen" content – articles or posts that will be relevant for a long period of time. Evergreen content is beneficial for a few reasons. Firstly, it doesn't need to be updated or revised frequently, which means you can send it out into the world without having to worry about revisiting it over and over to maintain its accuracy. Secondly, evergreen content is great for reposting and repurposing! You can promote the same article multiple times as long as it remains relevant.
For instance, say you've created some substantial content about hiking in the Adirondacks. You could share and promote this piece at the beginning of the summer, when people are on vacation and looking for something to do, and again in the early fall when hikers are headed to the mountains to enjoy the foliage. Same content, repurposed and reused multiple times!
Repurposing and recycling your content makes your life easier by enabling you to maximize the return on the content you have created. You can drive increased traffic and attention to the content you developed AND save yourself from having to generate new yet similar content, which can be challenging and very time consuming!
Need help making the most of your marketing content?
We can help! At Mannix Marketing, our team of digital marketing strategists can offer suggestions for how you can maximize your marketing content – and help you develop a strong content marketing campaign that will get your business found on the web! Contact us today to find out how we can help you make the most of the content you create!
Do you have other strategies for making the most of the content you create? If so, share them with us in the comments section below!