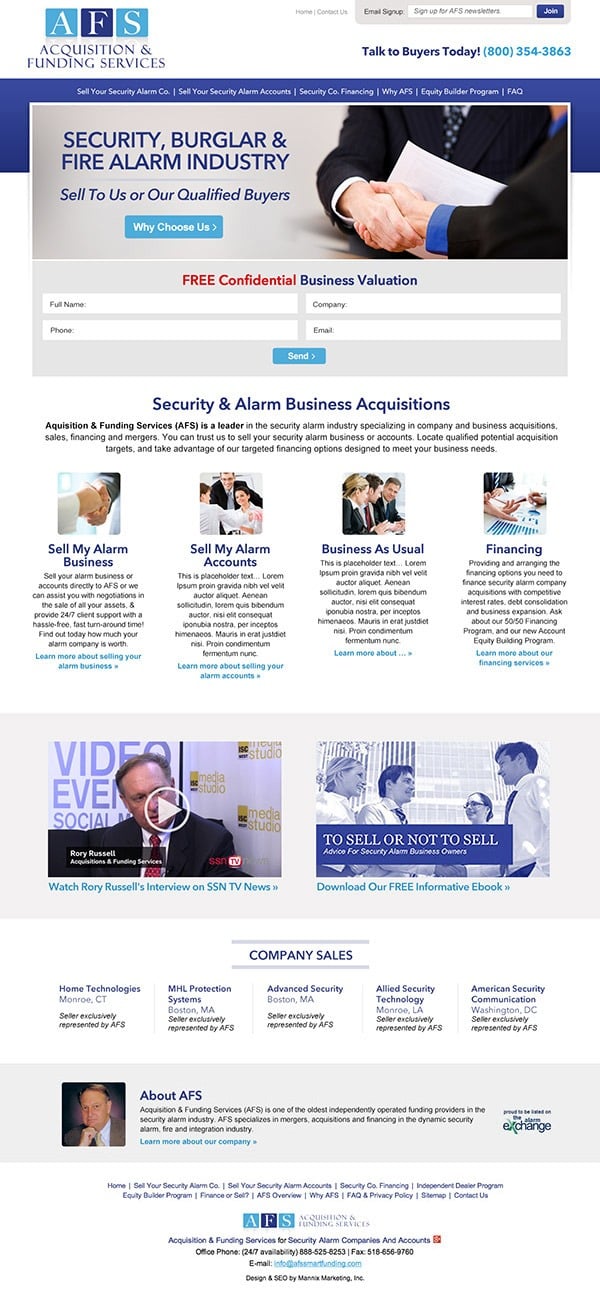 Winner of the Best in US Search Award for the Finance Division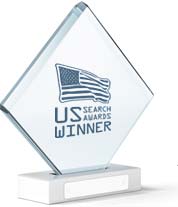 Acquisition & Funding Services (AFS), a company that serves as a broker for buyers and sellers in the security alarm industry, used traditional marketing to attract buyers. When the site was redesigned, they started getting online leads from organic search and learned that their buyer was online researching how to sell their security alarm businesses.  Online replaced traditional advertising as the most powerful tool for leads and growing their business.
In order to drastically impact this business, the redesign focused on lead generation, answered prospects' questions, and drove leads with an e-book for buyers. This approach combined with a strong content marketing and technical SEO Program to rank them at the top of the searches resulted in the Best in US Search Award. The marketing campaign focused on increasing business through paid search, inbound marketing, technical SEO, and creative digital marketing strategies.