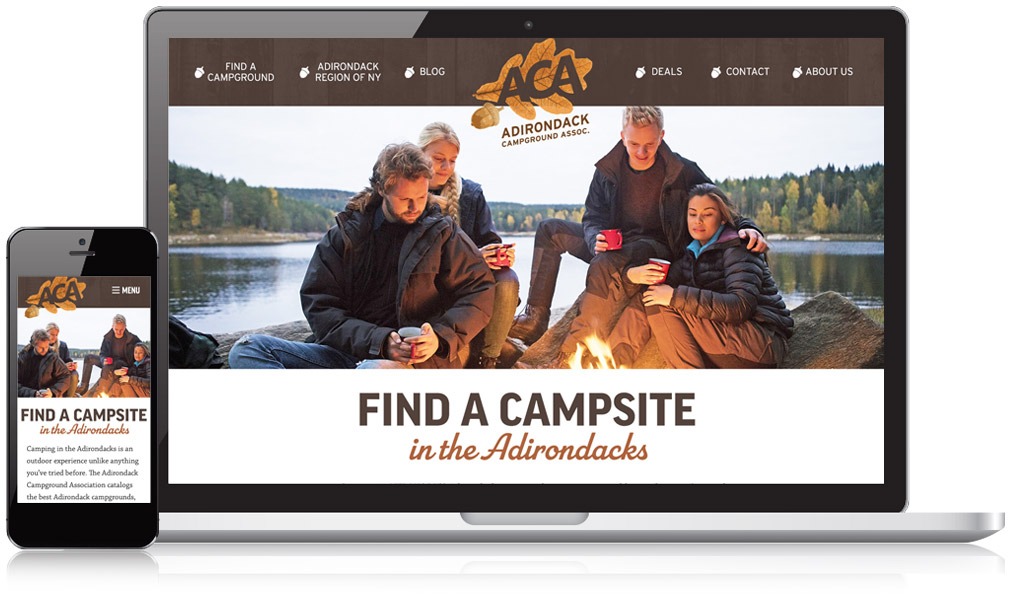 Website Update Results in 166% Increase in Traffic for Adirondack Campgrounds
Adirondack Campground Association is the "official" collective voice of the campground and RV Park industry in the Adirondack Region. Their site had become dated and needed a redesign to better serve both their users and members.
The Results
166%Increase in Traffic
44.9%Increase in Time on Site
240%Increase in Pageviews
A full-blown site overhaul resulted in a responsive design that seamlessly fit all devices, is secure to protect the privacy of visitors, meets new WCAG standards for accessibility and compliance and is redesigned with a stronger emphasis on conversions for association members.
The result is a more visually appealing, easier-to-use site that attracted more traffic and kept visitors looking at more pages of the site for a longer period of time.