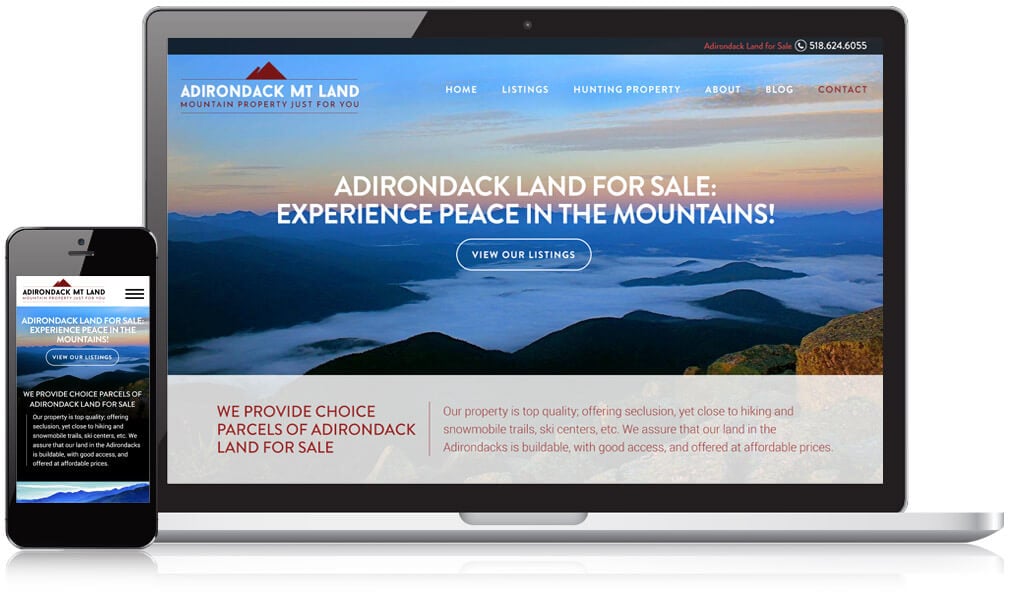 Real Estate Company Website Redesign & SEO Increases Leads by 141%
Adirondack Mt Land provides quality Adirondack land and property to individuals at reasonable and competitive prices. After a website redesign and monthly SEO, Facebook Ad, and PPC efforts, leads increased by 141%!
We are thrilled to announce that Adirondack Mountain Land and Mannix Marketing won the  Best Use of Search – Real Estate and Property award. We have worked hard to get our properties in front of as many people as we can, to share our love of the land, the Adirondacks and the beauty and serenity it provides.
The Results
38% increase in website traffic
253% increase in organic traffic
141% more contact form completions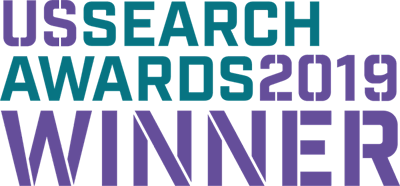 Finding the right buyer for a property is like finding a needle in a hay stack. The SEO and web design teams at Mannix Marketing partnered with Mike Black from Adirondack Mt Land over the years to increase qualified leads for Mike's many Adirondack properties. The goal was to create a significant digital marketing strategy through a website redesign, monthly SEO, Facebook management, and Pay-Per-Click services.
Website Redesign + Monthly SEO Services
After a year of working on SEO with Mike's original site in Square Space, we knew a website redesign was in order to make an even bigger difference in getting Mike more website traffic and quality leads. In 2017, we took the site out of Square Space and developed a modern and user-friendly website in Word Press so we had more opportunity to customize the website according to his needs and employ more SEO tactics.
As part of our monthly SEO services, we added several new sections to the website to target additional keywords, started blogging regularly on relevant topics, and connected his contact form to each individual listing so Mike knew that when inquiries came through, he knew exactly which property they were interested in.
As compared to 2017, the first half of 2019 saw:
38% increase in website traffic
57% increase in page views
53% increase in local traffic
253% increase in organic traffic
141% more contact form completions
Mike sold 11 properties during the year of 2016, 22 properties in 2017, 19 properties in 2018 and so far in 2019 he's already sold 20 properties. In 2018, he sold less properties, but they were larger and more profitable. He had to hire an employee in 2017 as it was anticipated that his business would be doubling.
Facebook Ads Management
We ran Facebook Ads driving traffic to individual property listings, resulting in a 27% increase in social traffic and 329% increase in form completions from Social.
PPC Management Service
We ran multiple paid search campaigns to target and remarket people in NY and VT searching for relevant properties, leading to a 29% increase in form completions from Paid Search.
Is your real estate business looking to increase their leads and website traffic? Contact our digital marketing specialists today!
Without the website and Mannix Marketing I would be nowhere. It is easy for me to talk up all that you have done for Adirondack Mt Land to be successful.
Mike Black | Adirondack Mt Land