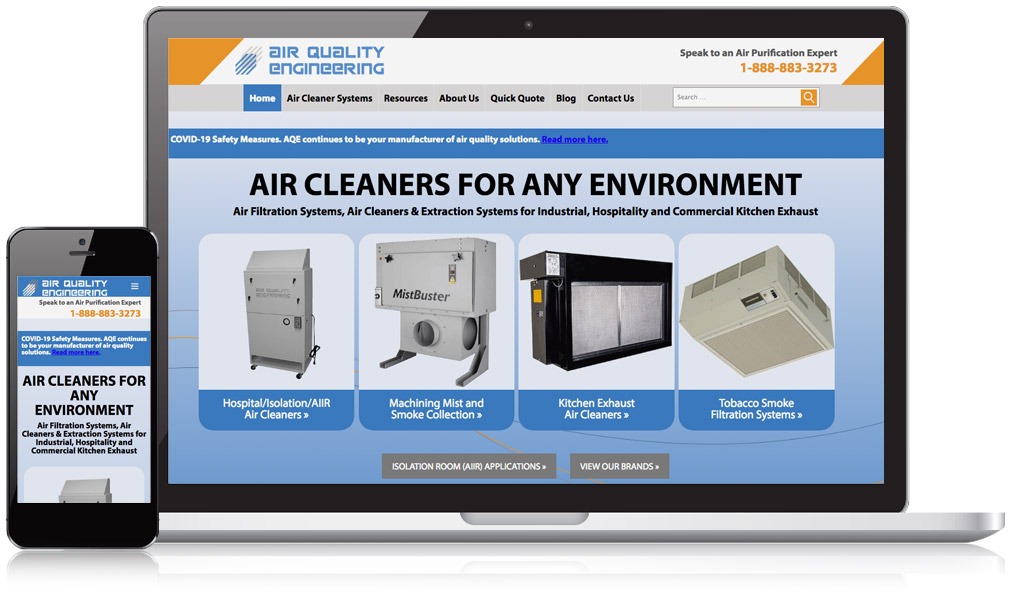 SEO & Paid Search Campaign Improves Organic Traffic by 200% While Growing Leads & Conversions
Air Quality Engineering is a designer and manufacturer of air filtration systems for residential, commercial and industrial settings. They partnered with Mannix Marketing to improve their organic SEO and take over their existing paid search marketing campaigns.
Organic search increased traffic by 200%!
We also optimized the paid search accounts: paused nonperforming campaigns; edited underperforming ones, and invested more in high-performance areas. From there Mannix concentrated on aspects of the website that would increase conversion rates. This improved sales from paid search by 10% while lowering cost per lead.
The Results
17%Lower Cost Per Lead
10%More Conversions
20%Increase in Leads
By improving their paid search account, their quality score increased, therefore, the cost per lead decreased 17%, they received 20% more leads and converted 10% more leads to sales.
I just wanted to write you to thank you for the wonderful work you've done for us. Since you began optimizing our site a little over a year ago, traffic has increased by more than 200%. Our website has rapidly become our largest return on investment. We had tried several other outside companies to optimize and promote our website with very disappointing results and even worse had heard horror stories from other companies how unethical search engine optimizing companies had gotten their websites blacklisted. Mannix Marketing has greatly increased our search engine positioning ethically and efficiently. The communication has been great. I would recommend them to anyone (except our competitors)!
Mark Schreiber | Air Quality Engineering