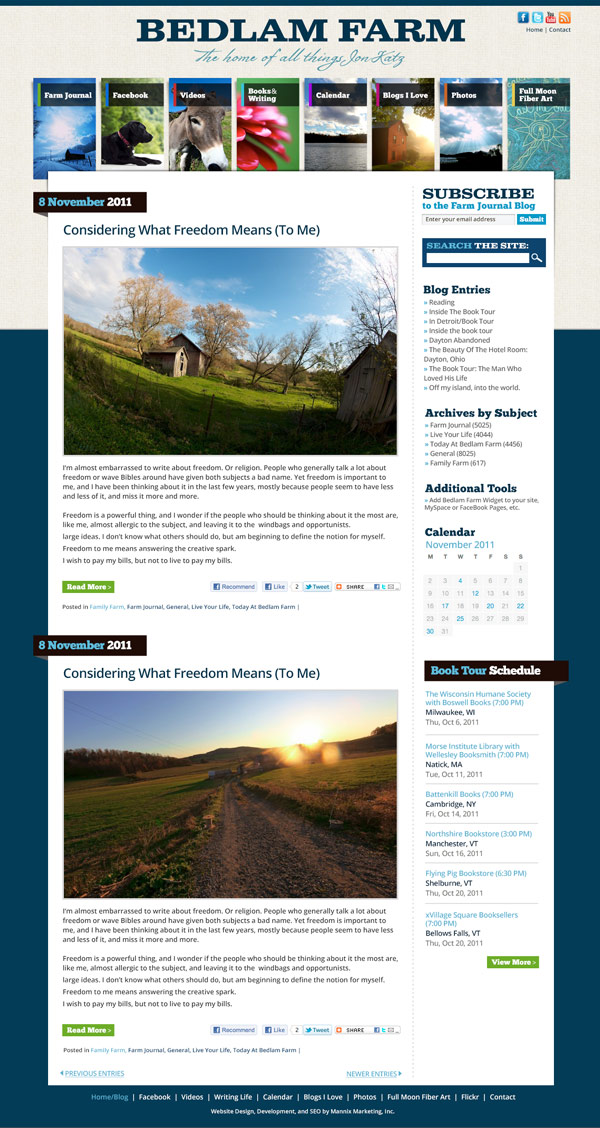 Popular Blogger Gets New Website Design That Readers Love
At times poetic, at times heart wrenching, at times funny and everything in between, Jon Katz's blog reveals the raw beauty of daily life at Bedlam Farm, telling the story of the animals that live there through words and photos that say a thousand words. The Bedlam Farm website puts this popular blog in the spotlight while also delivering a visual navigation that gives the reader just what they're looking for.
Mannix Marketing designed the desktop and mobile websites, and the team also assists Jon with marketing his books via email marketing, SEO and social media (although Jon is a pro at social media and rarely needs assistance).