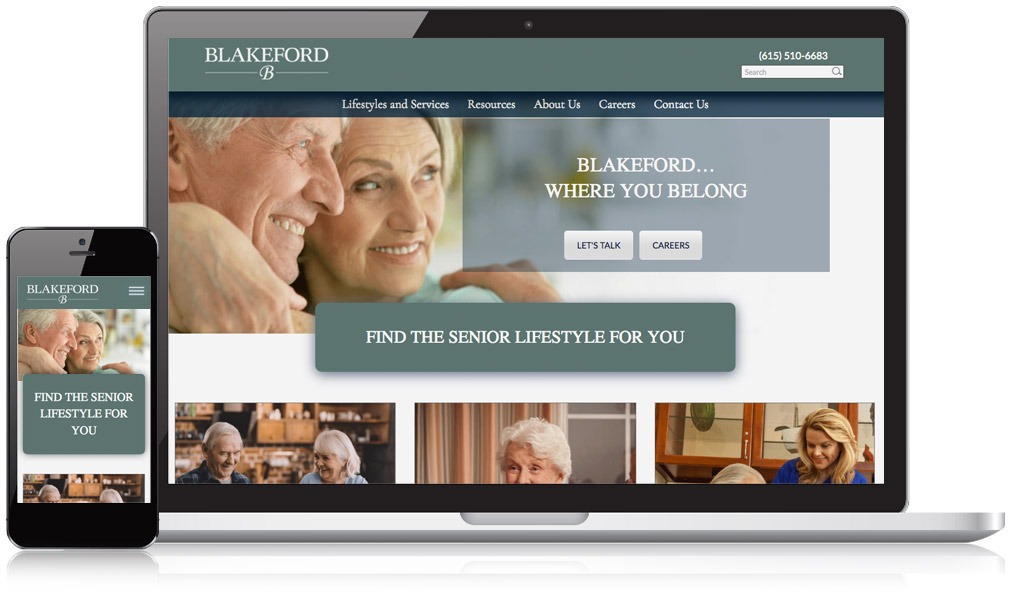 Local SEO & Paid Search Optimizations To Increase Traffic & Leads
Blakeford is a Senior Living Community in Nashville, TN that offers independent living, assisted living, skilled nursing, and at home programs for local seniors. Blakeford partnered with Mannix Marketing to improve their local visibility and increase the number of leads coming from the website.
The Results
50% increase in traffic from Tennessee
45% increase in average session duration
53% increase in conversions
By focusing on local SEO tactics, Mannix was able to weed out irrelevant traffic coming from outside of the U.S. and increase the amount of traffic coming from Tennessee by 50%. Tactics included, creating a targeted content calendar, optimizing local and directory listings, page speed improvements, foundational on-page SEO work, conversion rate optimization and more.
In addition to local SEO, Mannix optimized Google Ad Grants account and created targeted Google Ad Campaigns. Prior to the optimizations, the ad grant account generated a lot of low quality traffic to the website's blog pages. By reconfiguring the ad grant campaigns to focus on the services Blakeford provides, Mannix was able to increase paid traffic to senior living services pages by 67% and leads by 285%. The Google Ads campaign was created to complement the existing Ad grant campaign and targeted competitive keywords in the Nashville and surrounding areas that the Ad Grant campaign could not reach due to its constraints.
With this mix of SEO and PPC, Mannix was able to bring more qualified traffic to Blakeford's website and increase conversions by 53%.