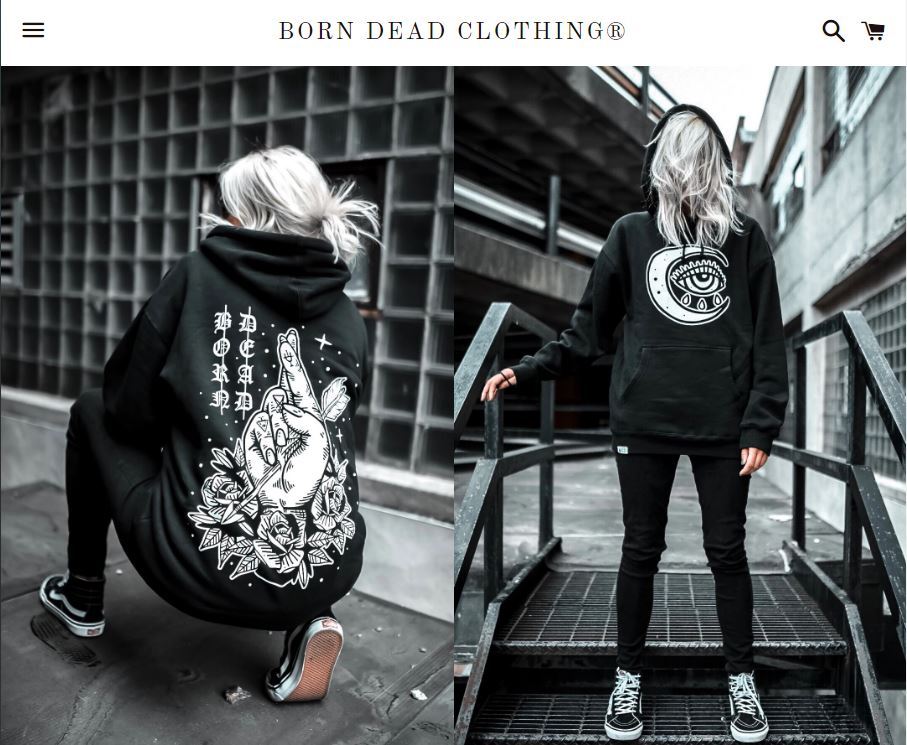 SEO Boost Leads to Sales Growth
Born Dead Clothing Co. is a unique company that sells tattoo inspired clothing online and at various tattoo expos & music festivals throughout the United States. As a relatively new business, they had seen some initial success with social media advertising but were looking to take their marketing efforts to the next level in order to increase their online visibility and grow their revenue. After an initial analysis, it was discovered that Born Dead did not rank in the search engines for any of their main keywords. As such, Born Dead partnered with Mannix Marketing for a 4 month SEO Booster program in order to improve their placements within the SERPs for their core keywords.
The Results
Page 1 rankings for 6 priority keywords
35% increase in Organic Traffic
161% increase in Revenue from Organic Traffic
At the start of the program, Mannix worked with Born Dead to identify a list of keywords to target and set up the necessary conversion tracking. Once these initial steps were complete, the team worked to add relevant product category pages to the website to make it easier for shoppers to find the type of clothing they were looking for. Page content, titles, meta descriptions, and headings were optimized throughout the entire website and relevant schema implemented in order to improve placement within the search engine results.
As a result of these foundational SEO efforts, Born Dead Clothing Company went from not ranking for any of their keywords to ranking for 15 terms. Of these 15 terms, 6 ranked on page 1 of the Google SERPs, and 4 terms ranked on page 2. These improved rankings, in turn, resulted in a 35% increase in organic traffic and 161% increase in revenue from organic traffic. Overall, Born Dead saw a 66% increase in revenue at the end of the program.