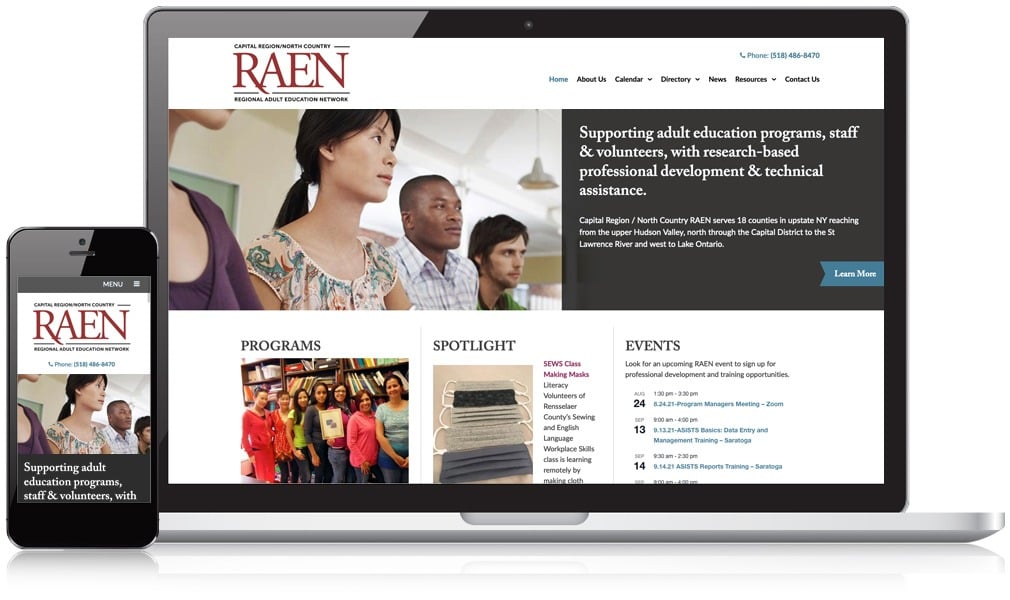 Adult Education Network Gets User Friendly Website Redesign
Capital Region / North Country Regional Adult Education Network (RAEN) provides technical assistance and professional development to adult literacy, occupational, and continuing education programs. They needed an easy-to-use website with a modern design to help promote education programs and courses online, describe the purpose and impact of the organization, and present a professional image.
The clean navigation menu displayed across the top of the website is designed to help visitors quickly and easily find information on the site, from details about the organization and upcoming events to information about programs and frequently asked questions. The News section is set up as a blog so that RAEN can post announcements about the organization, changes in the industry, and other topics that are important to their target audience.
A user-friendly events calendar makes it easier for RAEN to publish educational events and training classes on the website. In turn, visitors can now simply browse the calendar to discover upcoming events and get more details.