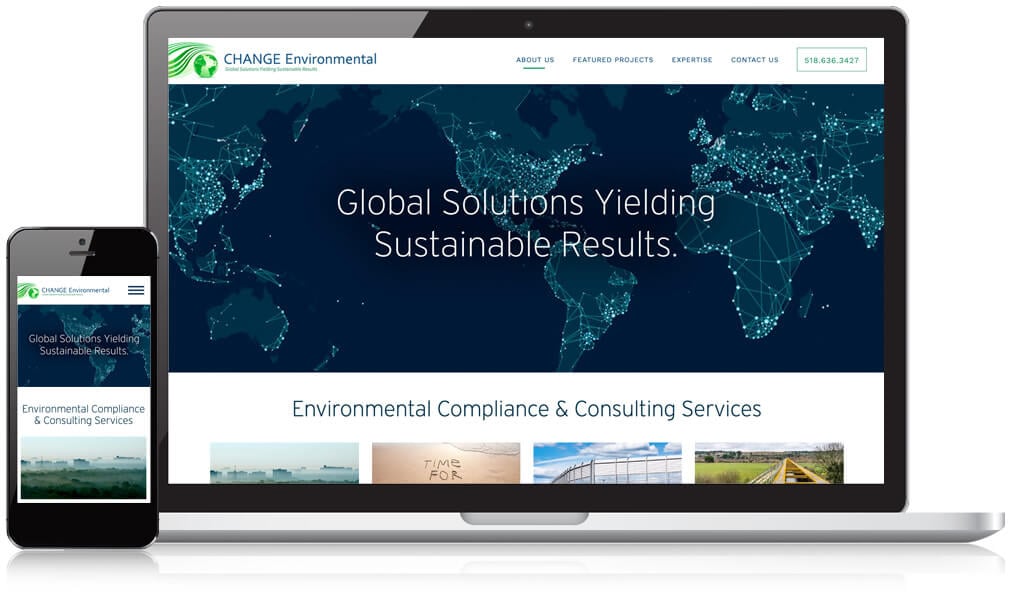 Environmental Website Redesign Gains Speed, SEO & ADA Accessibility
CHANGE Environmental's old website was slow, wasn't designed to rank well in SEO metrics, and didn't meet reasonable accessibility standards — it needed to be recycled.
The Mannix Team was called in to provide this environmental consulting company with a complete website redesign that amplified their expertise and core values of accountability and transparency. A new logo with a fresh color scheme also needed to be incorporated into the new site.
To cultivate a level of trust with potential clients, projects ranging from environmental epidemiology to acoustic engineering were featured via case studies. Related photos of worksites and narratives outlining expertise in a wide variety of consulting and engineering practice areas were featured.
Another key element of the environmental website was aimed at demonstrating the company's global reach. A world map shows locations where CHANGE Environmental has completed projects, including Vietnam, India, and the U.S. Virgin Islands.
CHANGE's Environmental's new website met their expectations for a crisp, professional look that integrated a new logo and rebranding elements. It also effectively conveyed the strategic and problem-solving skills that their experts bring to the table for every client.