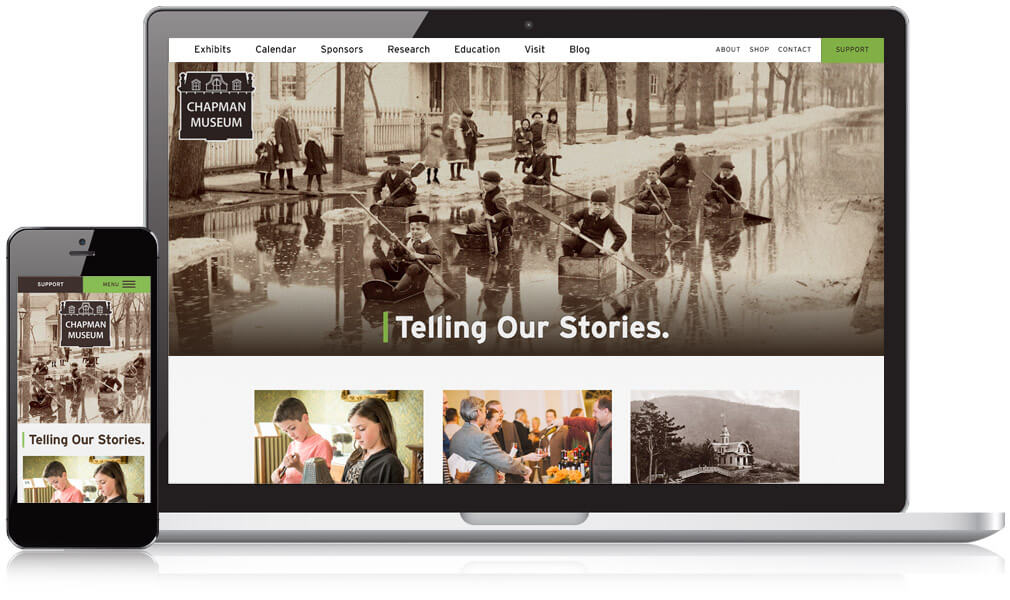 Chapman Museum Website Gains Immediate Increase In Traffic
The Chapman Museum has done a stellar job of preserving the history of Glens Falls, New York and the surrounding areas by telling the stories of the region. So when the museum's board of directors chose Mannix to do a website redesign for their museum, we were thrilled to take on this project for our neighbor and help them tell their story.
The organization was in the midst of implementing a new strategic plan, but the outdated website didn't dovetail with its current goals. The board's vision was to transform The Chapman into a place that was more hands-on and experiential for visitors. The redesigned site needed to reflect the new mission.
By creating a modern website that was mobile-friendly and easy to navigate, The Chapman site immediately generated more new visitors and page views. Mannix also strategically crafted calls to action and featured them throughout the new website to encourage public participation in activities at the museum, build its membership, and promote donations.
The Chapman Museum's mission encourages discovery, understanding, and appreciation of the Adirondack region's heritage. At Mannix Marketing, we're proud to be a part of helping the museum achieve its goals.