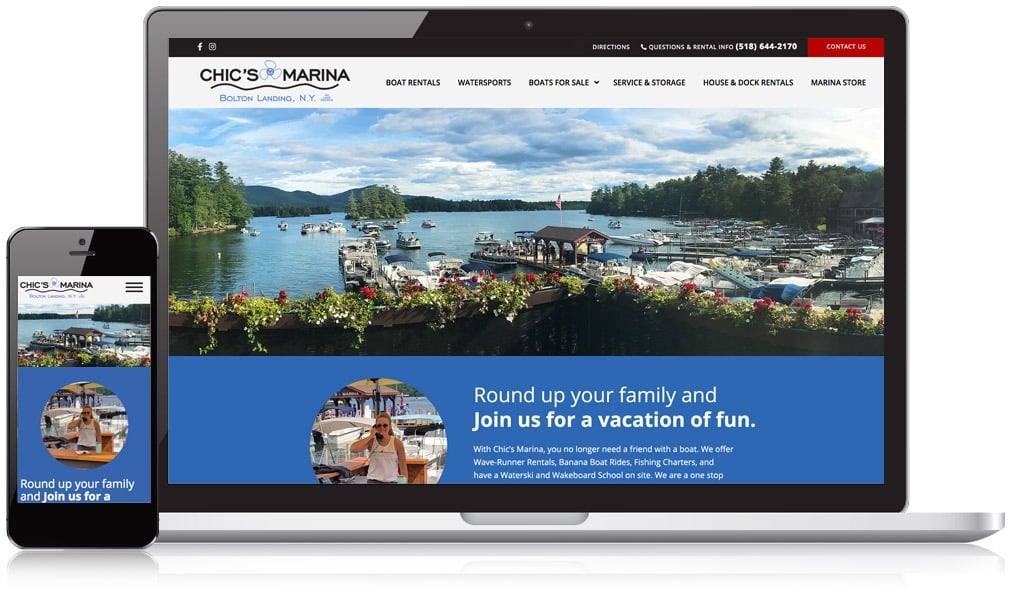 Website Redesign Leads to 128% Increase in Web Traffic
Serving the Lake George area for over 50 years, Chic's Marina offers the largest rental fleet on the lake in addition to providing service and offering inside covered storage.
The Results
128%Increase in Traffic
23.4%Increase in Conversions
109.6%Increase in Pageviews
Chic's Marina wanted a website with an updated look and feel that would keep pace with today's user.  They needed to make their unique selling points stand out and their site needed to be simple and easy to use, especially on mobile devices.  The results are in and users are thrilled with a 23% increase in conversion rates!  Strong social media campaigns and local marketing contributed to the increase in traffic!