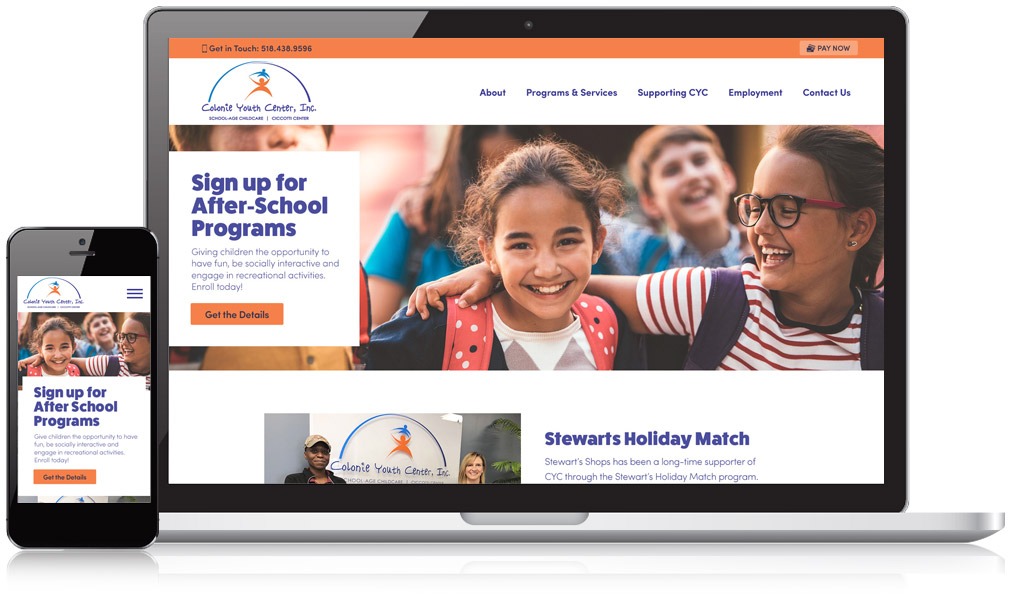 Website Redesign Slashes Load Speed and Bounce Rates
Colonie Youth Center's seeks to provide childcare, recreation and wellness services to people of the greater Capital Region. They needed a modern, easy-to-navigate website with visual appeal that would highlight their services and programs.
Mannix Marketing worked with Colonie Youth Center to build a performance website that loaded much more quickly, keeping visitors from getting frustrated. Targeting the right audience then helping them quickly find what they came for with clean navigation and an easy-to-use site, decreased bounce rates by 13%, increased pageviews by 10% and increased pages per session by 28%.
The Results
13.4%Decrease in Bounce Rate
70%Faster Load Speed
10%Increase in Pageviews
The Colonie Youth Center, Inc. engaged Mannix Marketing to develop a new website. We couldn't be happier with the end result. They took the time to learn about our organization, listened to our needs and gave us a site that we can use for years to come.
Nikki Caruso | Colonie Youth Center