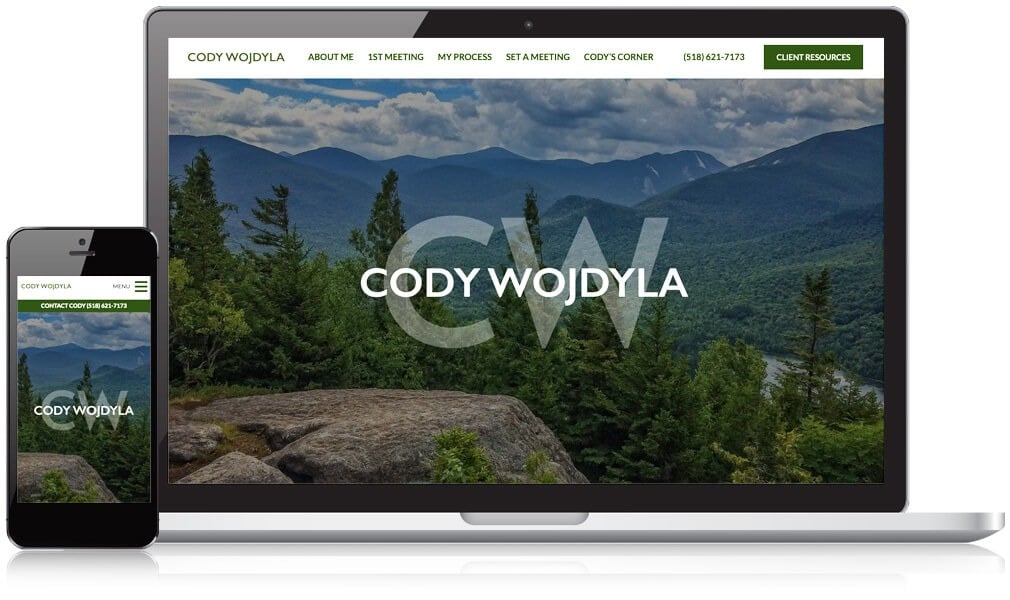 Financial Advisor Website Design With Personality
Before Cody Wojdyla was a financial advisor, his life revolved around hockey. From playing in the Junior A Leagues to hitting the ice for Rensselaer Polytechnic Institute, he lived for the game. Cody wanted a unique website design to reflect the lessons he learned at the rink that he now applies to financial planning — clear communication and sound strategy.
Mannix Marketing took Cody's ideas, professional skills, and interests and blended them into a website design that was relaxed and personable. He wanted to feature helpful information that wasn't in "finance-speak." Mannix came up with a blog page called "Cody's Corner" to clearly highlight his investment strategy and communicate with his clients, as well as created simple calls to action that made it easy to contact him to schedule the first meeting.
Another key objective of the design was to avoid the stodgy, buttoned-up look that's common for investment firm websites. Because Cody's office serves Albany and the North County, scenic shots of the Adirondacks were used as page backgrounds which also gave the website a more relatable feel for local clients.
As Cody's financial planning website metrics continue to improve we're sure he will be able to convert more visitors to valued clients and keep his business moving forward.