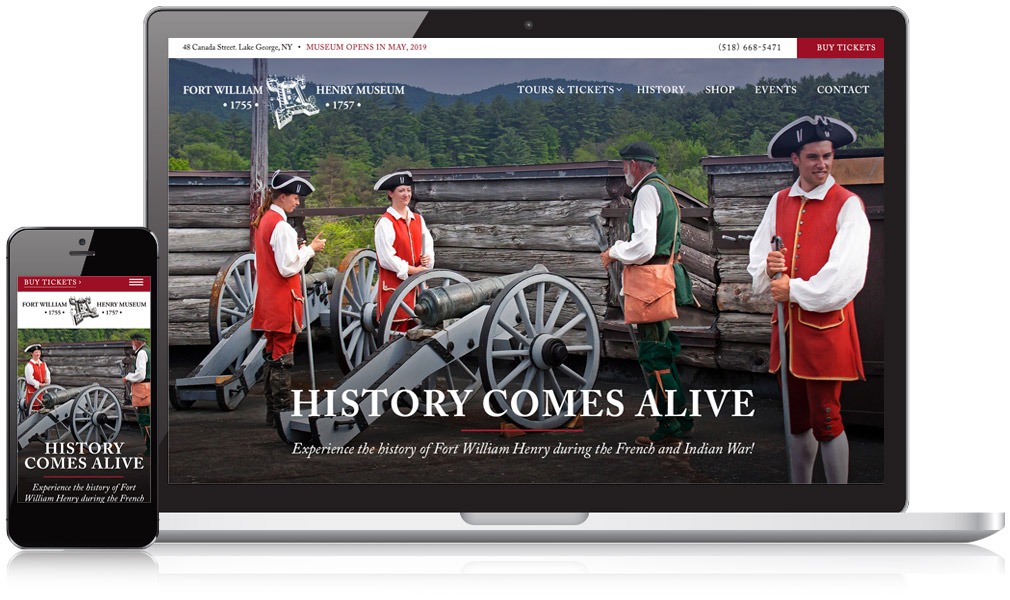 Website Redesign Results in 22% More Time on Site
The Fort William Henry Museum wanted a visually stunning website that would convey how exciting history can be, attracting more prospective guests to experience their landmark.
The Results
20% Lower Bounce Rate
22% More Time on Site
10% More Pages per Session
Mannix Marketing created a fresh, modern, easy-to-use website that brings the history of Fort William Henry Museum to life. Gorgeous photos are included with clear calls to action woven throughout, all while improving page load speeds.