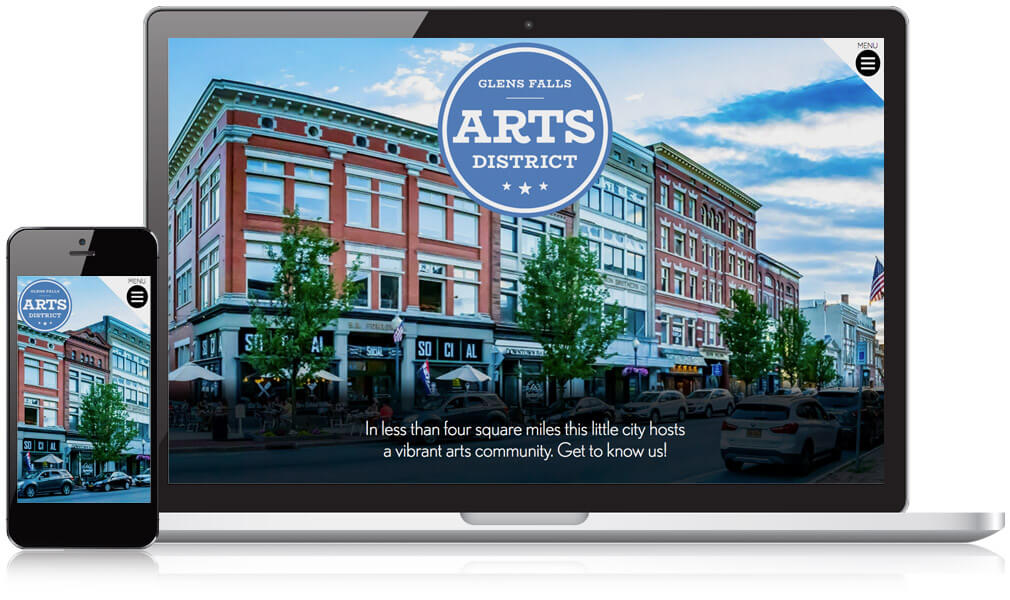 Custom Website Design Showcases The Arts Of Glens Falls
The Glens Falls Arts District called on the Mannix digital marketing team to create a website that encapsulated four-square miles of arts and culture, events, fabulous restaurants, and trendy shops — and they wanted them all featured on the landing page.
Of course, we said yes to our hometown friends and got busy building a visually compelling site. We decided to break things down so the website architecture included segmentation by category and more than 50 subpages for each business or organization.
To keep the people current on what's happening in Glen Falls, Mannix Marketing developed a live feed that members from across the Capital Region and North Country can use to promote their events. Once an event is on the feed, it posts to the network of local websites for maximum exposure.
The Arts District wanted a website that showed people exploring Glens Falls's thriving arts and culture, culinary, and shopping scene. Mannix came through with a unique, functional custom WordPress website design that has some artistic flair and reflects the heart and soul of the city.