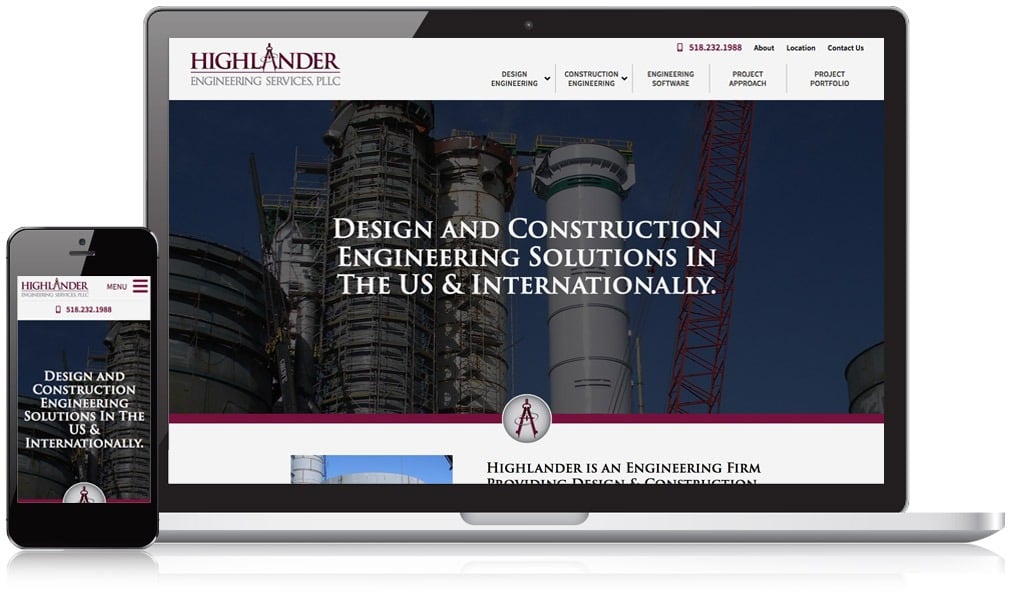 Engineering Company Website Redesign Provides A Responsive Layout & CRO
Highlander Engineering Services is a local engineering firm that provides design and construction solutions for clients throughout the United States and abroad. They specialize in industrial, institutional, and commercial clients. Highlander works closely with their clients to develop safe, efficient, and successful solutions. They partnered with Mannix Marketing in order to develop a responsive, engaging website that would feature all of their services and highlight their impressive project portfolio.
Responsive and Engaging Design
The new website has a modern design and clear navigation to engage prospective clients and make it easy for them to discover Highlander's services and extensive project portfolio. The responsive design allows prospective clients to navigate the site easily from any device! 
Conversion Rate Optimization
The new website was also developed to improve conversion rate optimization (CRO) and increase the number of visitors taking valuable actions on the website. Highlander's phone number is highlighted on the top right-hand side of the website. This provides a simple method for prospective clients to click-to-call from their mobile devices.
There are contact forms in the sidebar and the footer of the website in addition to the Contact page. These additional forms provide prospective clients with a quick, easy way to connect with the Highlander team.
The new Highlander website improvements provide a better user experience to help drive more leads for the business!