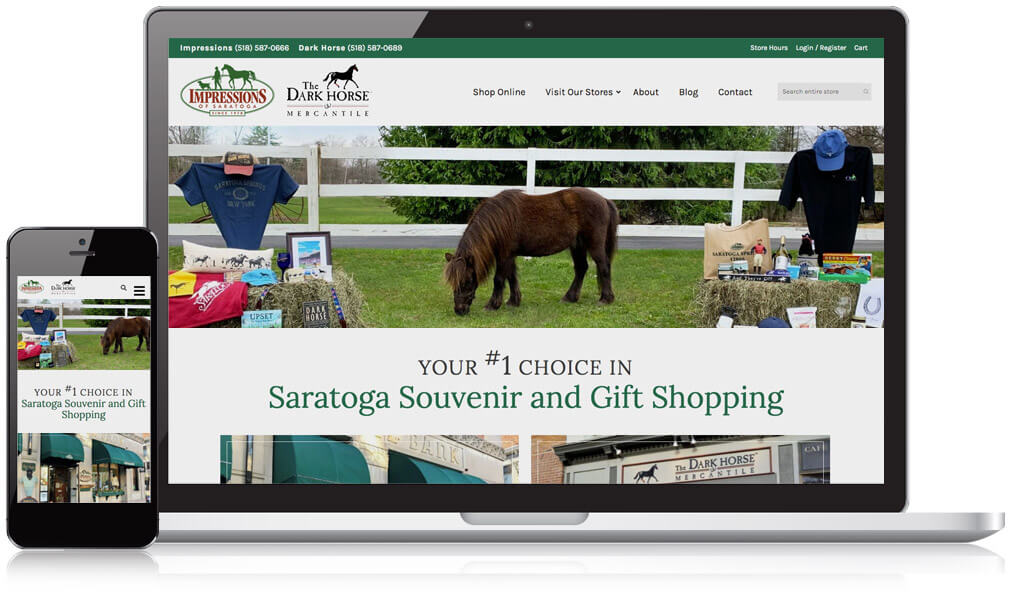 Ecommerce Retailer Website Sales Improve 3X
Marianne Barker took a risk. She signed up for a website redesign just as Covid hit and retail businesses all around were closing their doors.
Despite the uncertainty, owner Marianne and her business partner Maddy Zanetti saw what Covid was doing to their community, embraced change, and took action. They saw people needing to connect to their communities and loved ones from afar and launched Porch Packages – an instant success as neighbors helped neighbors and shared love in the most difficult times. They stuck with the decision to redesign their website and carefully planned their online business.
The Results
25%More Site Visitors
66%More Page Views
3XMore Sales
The Ecommerce Problems, Prior to Coming to Mannix Marketing
Their site was originally built in Magento where they received hundreds of spam emails a day, took months to have changes made, and their brands lacked distinction and clarity. Searches and filters were inaccurate, gift messaging was buggy, and the calculation of shipping costs was costing them losses – among other issues. With Covid hitting retail hard, they needed a website that functioned consistently, accurately, and was easy for them to edit. The site was hard to find in search engines as SEO was non-existent.
How Marketing Played a Role in their Success
If you look at their social media, you could easily be swayed into thinking that their success is due to Mare and Maddy's brilliant social media marketing. They own a miniature horse that they post which increases their engagement. They also promote the perfect mix of selling posts to entertaining posts. Yes, that's part of it (sales increased 2x from this source). You could say that it's their marketing on niche sites like Saratoga.com, which is also part of it (sales increased 9x from this source). You could say it's the improved SEO that is also part of it (sales increased 2x from this source). However, I'd say it's Marianne and Maddy's deep understanding of the product, constant listening to the customer, and instincts that led the site to be improved and led to smart marketing.
Success Measured
Due to issues with the previous site, Google Analytics did not track properly for months. We took the week prior to the site launch and compared the results to the week after and were able to prove, more site traffic, more engagement, longer time on site, and more pages per session.
They say you are only as good as the people you surround yourself with. At Mannix Marketing, we are fortunate to partner with smart business people who care deeply about their businesses and communities and are willing to put in the hard work to be successful and take calculated risks. The team at Impressions epitomizes that statement with their vision, wisdom, and determination.
If you are thinking about improving your online ecommerce business, online sales are here to stay. Now, is the time, let's talk.