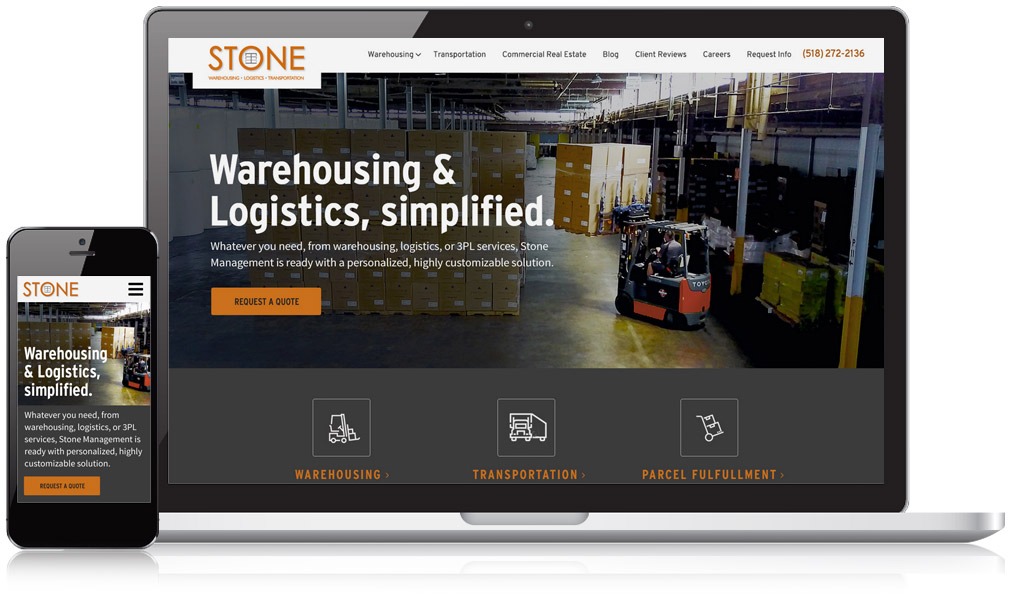 Website Design For Logistics Company Aids In Better Branding & Targeting
Stone Management's old website had an identity crisis. This multifaceted company works in logistics, warehousing, and commercial real estate. But their outdated logistics website was one-dimensional and didn't represent all the services the company provides to clients.
The Mannix team of digital marketing experts made sure the website was loud and clear regarding Stone Management's business operations. By using large icons above the fold on the landing page and clear content covering the company's strengths, site visitors immediately got the message.
A key part of the business Stone Management wanted to highlight was their flexible warehousing space. To help target potential customers in the Albany, NY area, the company's 3PL model for flexible storage fees was covered on a dedicated page. Commercial real estate and transportation pages were also added to define Stone Management's other business services.
The new site does a much better job of reflecting the company's brand and mission. The website architecture and content make it easy to navigate, clear in its messaging, and simple for interested parties to request information and quotes.