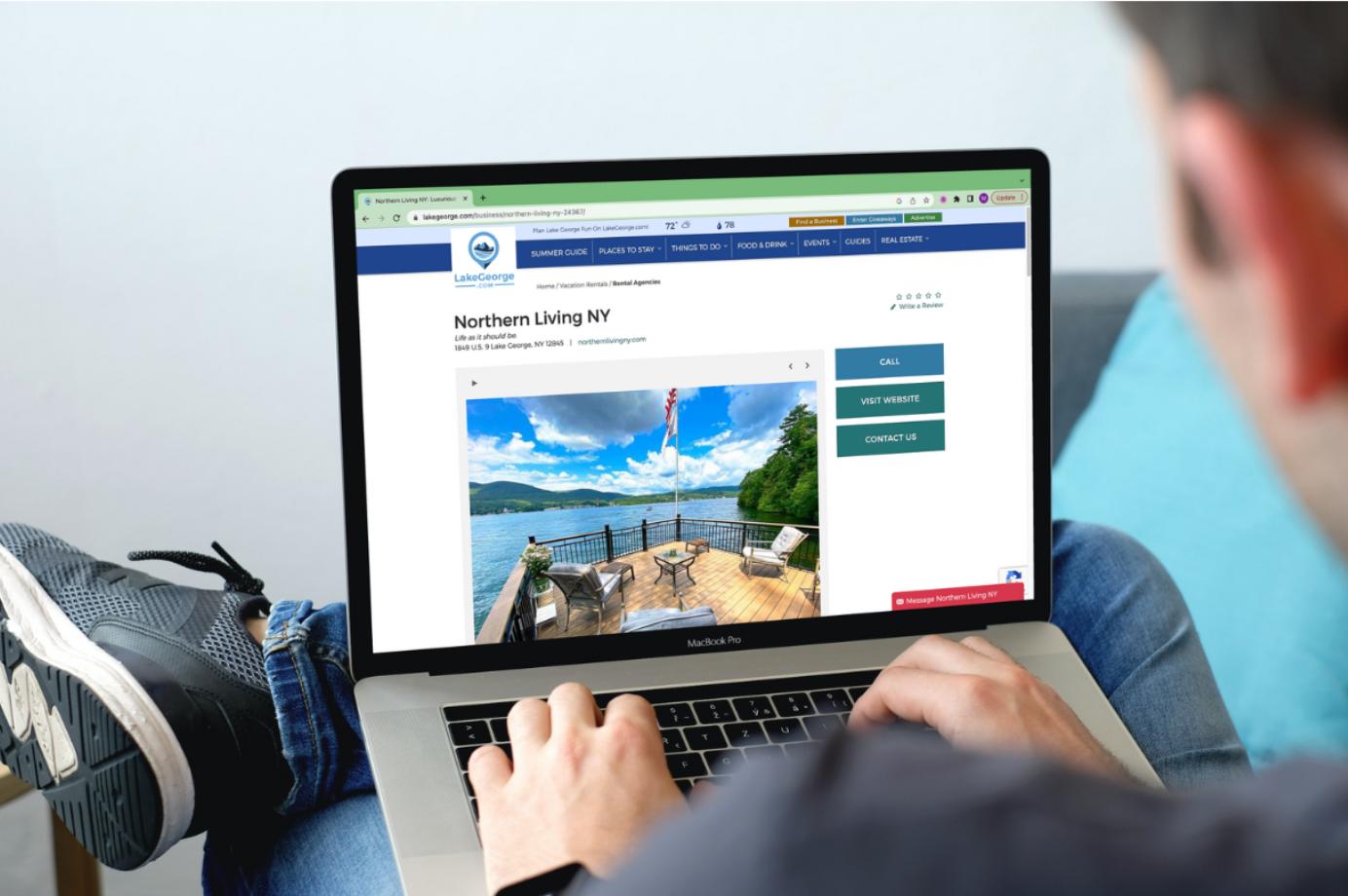 Lake George Vacation Rental Agency Earns Over 65K Clicks with LakeGeorge.com Business Listings
Northern Living NY, an agency specializing in luxury vacation rentals in the Lake George, New York region, joined forces with Mannix Marketing to boost their online visibility and reach a broader range of potential clients interested in their properties. 
The Mannix Marketing Tourism team proposed the creation of dedicated business listings on LakeGeorge.com to highlight each of Northern Living NY's properties. These optimized mini-sites focused on each property's unique attributes and amenities, with appealing visuals, detailed descriptions, and strong calls to action. 
By employing the strength of LakeGeorge.com's audience over the last three years, Northern Living NY experienced a remarkable surge in website traffic that resulted in increased rental inquiries, highly-engaged website visitors, and direct bookings.
The Results
6M+Impressions
70k+Microsite Clicks
65k+Website Clicks
Mannix Marketing continues to work with Northern Living NY to implement targeted marketing campaigns designed to drive traffic to their website and increase their customer base.
By utilizing the reach of LakeGeorge.com and Mannix Marketing's digital expertise, Northern Living NY has greatly expanded their collection of properties and established themselves as the premier option for both vacationers and long-term renters.
Watch Our Video Testimonial from Northern Living NY
Katelyn Moskos | Northern Living NY