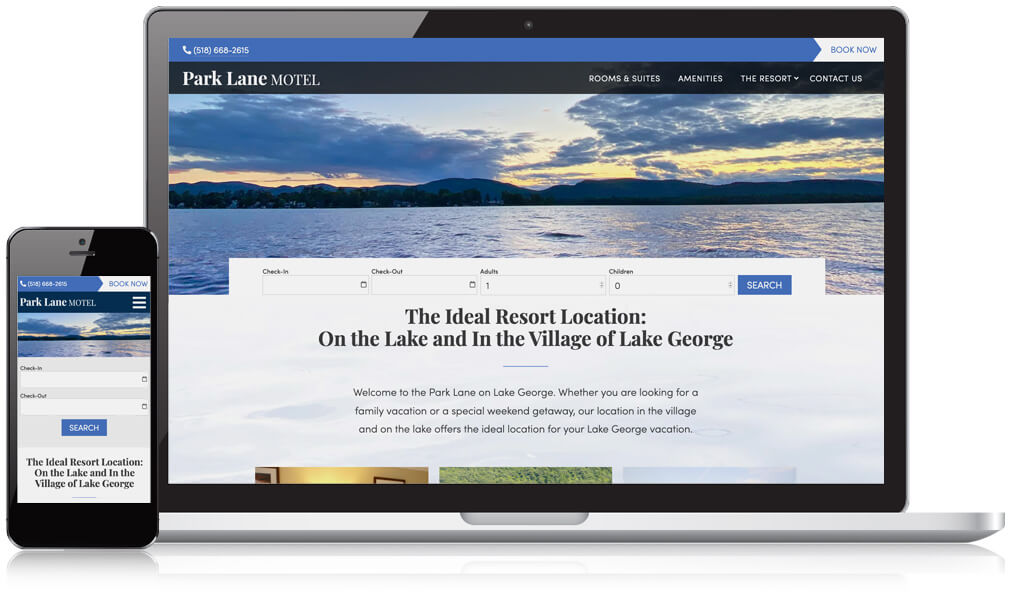 Hotel Website Redesign Built For Beauty, Speed & ADA Accessibility
The Park Lane Motel in Lake George really markets itself with its scenic views, private beach and pool, and proximity to the Village. Where they needed help from the Mannix team was in updating the motel's website to reflect its brand more clearly and also to bring the site up to reasonable accessibility standards.
The motel's previous website didn't pass site load speed tests so the customer experience was compromised from the landing page to every drop-down and tab. Mannix streamlined the new site design to ensure speedy navigation and encouraged room reservations by linking to a simple booking engine. Targeted content and high-resolution photos promoted their brand and highlighted Park Lane's amenities.
Updating the website to meet the WCAG 2.1 AA code to as great a standard as possible, was a critical part of the rebuild. The Mannix team makes sure clients understand that accessibility is just as important for a website as it is for the actual physical space of their business.
Park Lane Motel's new website puts them in a great position to grow their business through each vacation season.