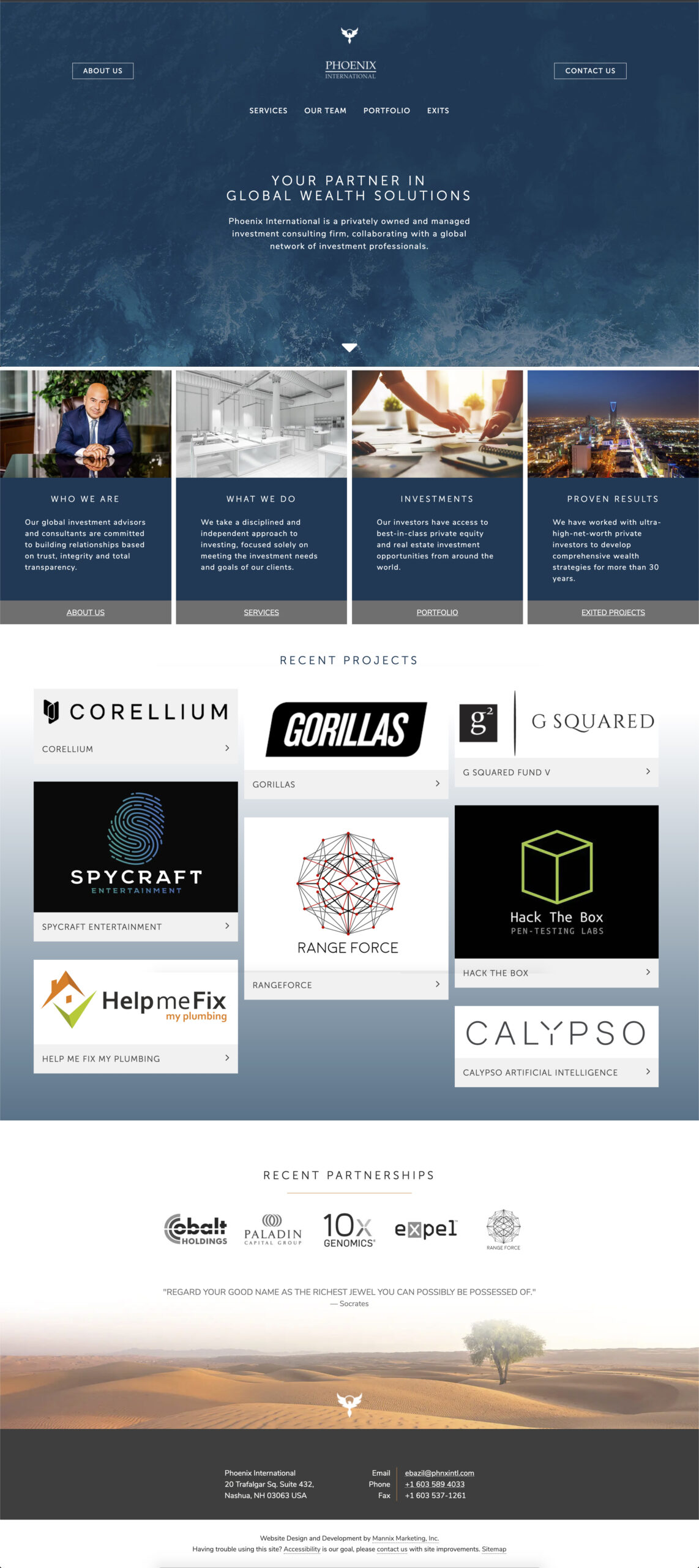 Consulting Firm Enhances Image With Website Redesign
Phoenix International is an investment consulting office that develops wealth strategies which can help its clients meet their financial objectives. Phoenix needed a professional website design to reflect the firm's image and make it easy for prospective clients to get an idea of Phoenix's wealth management team, services, and portfolio.
Professional Website for Investment Consulting Firm
Beautiful images of city skylines, buildings, and investment properties are displayed throughout the site. The "Meet The Team" section offers additional information about the firm's founder, Eric Bazil, and provides another opportunity for the firm to build trust with prospective clients.
A visually engaging portfolio features a collection of the firm's co-investment projects, real estate and private equity investments. Because the website has been developed on a user-friendly Content Management System, Phoenix International has the ability to add new projects and ensure that the portfolio on their website remains current.