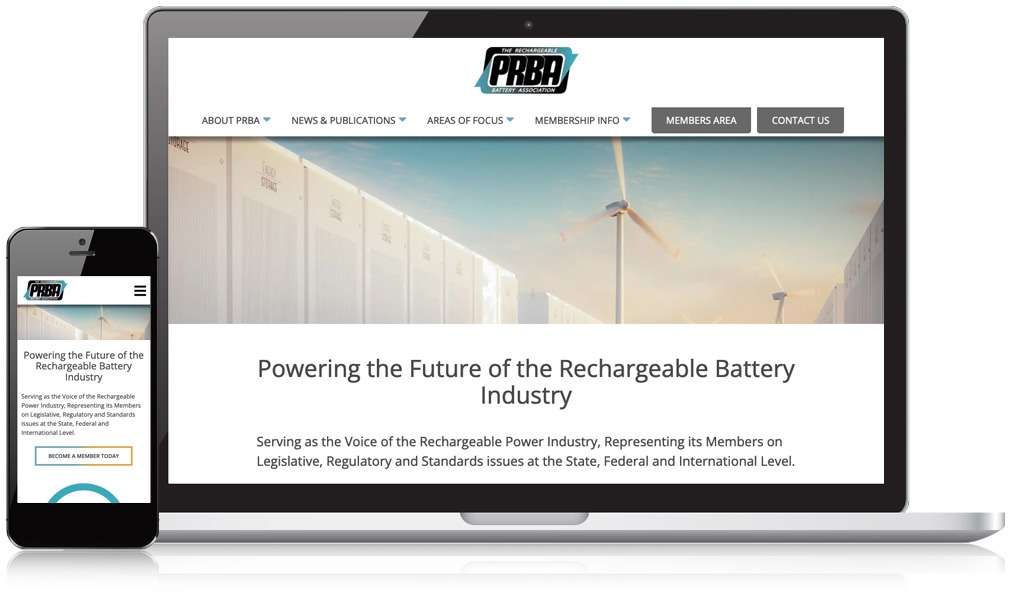 Website Redesign for Nonprofit Trade Association to Improve Member Recruitment
The Rechargeable Battery Association serves as the voice of the rechargeable power industry, representing its members on legislative, regulatory, and standards issues at the state, federal, and international levels. The association came to Mannix for a website redesign to drive more relevant traffic to the site to increase membership and better serve the industry by sharing reports and timely information related to issues affecting the rechargeable power industry.
Mannix's expert web team built a mobile and desktop-friendly website that improved the site architecture to improve the user experience. The home page showcases timely content relevant to legislative issues and news relevant to the industry. Our team also developed a replanned site map so member recruitment pages are in the forefront of the site, with password-protected area member content.