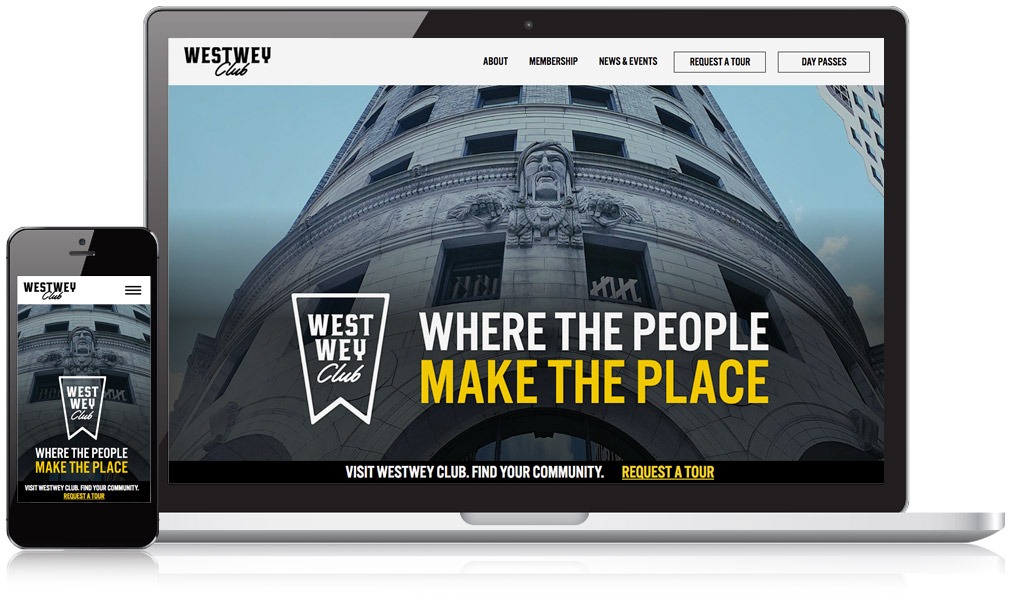 Creative Co-working Community Builds Awareness and Drives Memberships with Website Launch
Westwey Club is the newest property in the Aurelius Coworks portfolio.  As their first venture in the heart of Providence, RI Aurelius knew they wanted a website with a vibe as sharp and hip as their location.  Having partnered with Mannix Marketing before, they knew we were right for the job and they knew we could deliver on their ambitious timeline.
The result of this collaboration is a stunning new website that puts Aurelius's goals of booking tours and selling day passes front and center.  The mobile-friendly, fully-accessible design and build takes today's on-the-go user into consideration; a point which can't be overlooked as over 60% of Westwey Club's traffic is mobile.
Having launched both their business and their new website in the midst of the COVID pandemic, Westwey's first addition to their site was a pop-up health & safety message.  They have also been thrilled with the ease of editing their site, quickly adding blog posts to keep their new community up to date.  We're super-excited to watch their business grow and we've already partnered with them to revamp their next website!
Mannix was a wonderful partner in helping Aurelius Coworks establish a new website design for our coworking communities, starting with the development of Westwey Club. The team took time up front to understand our vision and specific needs, and ultimately delivered a template that can be utilized across all of our existing and future coworking communities. After the initial launch, the Mannix team continued to provide support and troubleshooting when needed, and remains focused on ensuring our site is optimized for success.
Taylor Rao | Aurelius Coworks