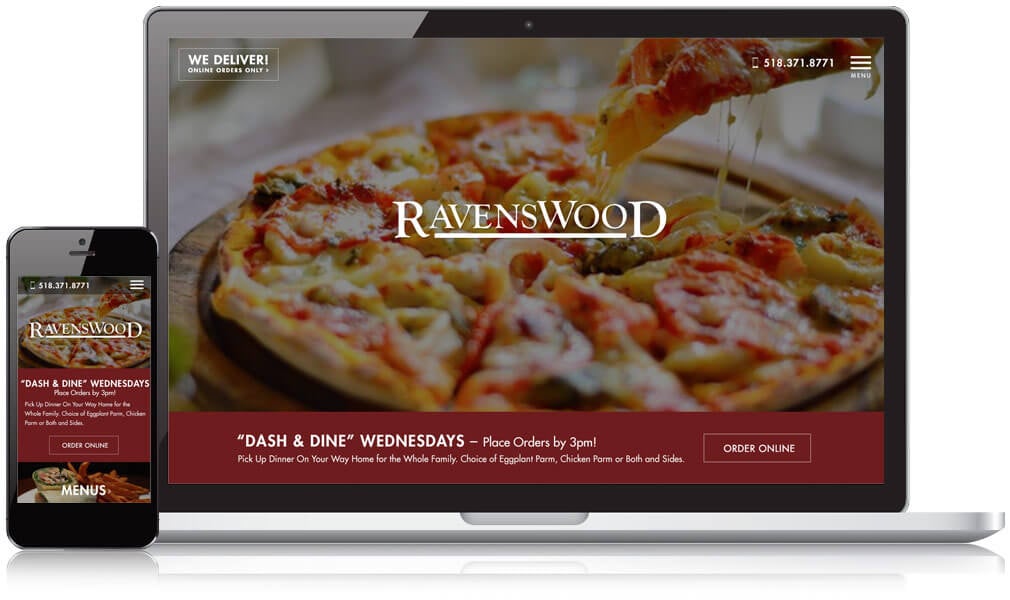 Local Restaurant's New Website Yields 37% More Mobile Traffic
Ravenswood is Clifton Park's neighborhood pub where everybody knows your name…but their website needed a facelift!  It needed to promote and support a thriving online ordering business. It also had been crafted from a previous property and a previous site, so the Ravenswood website lacked its own identity.  Mannix Marketing was up to the task.
We created a mobile-friendly, responsive design that looked good and functioned well on all devices and incorporated Ravenswood social media promotions.  Things that matter most to customers like online ordering, delivery, menus and daily specials are now front and center.
The Results
25% More Visits
37% More Mobile Traffic
36%More Direct Traffic
The website redesign, with built-in search engine optimization, is helping Ravenswood be seen by more hungry neighbors.  More visitors are coming to their site, staying longer, and viewing more pages of the site. That all translates into good business!