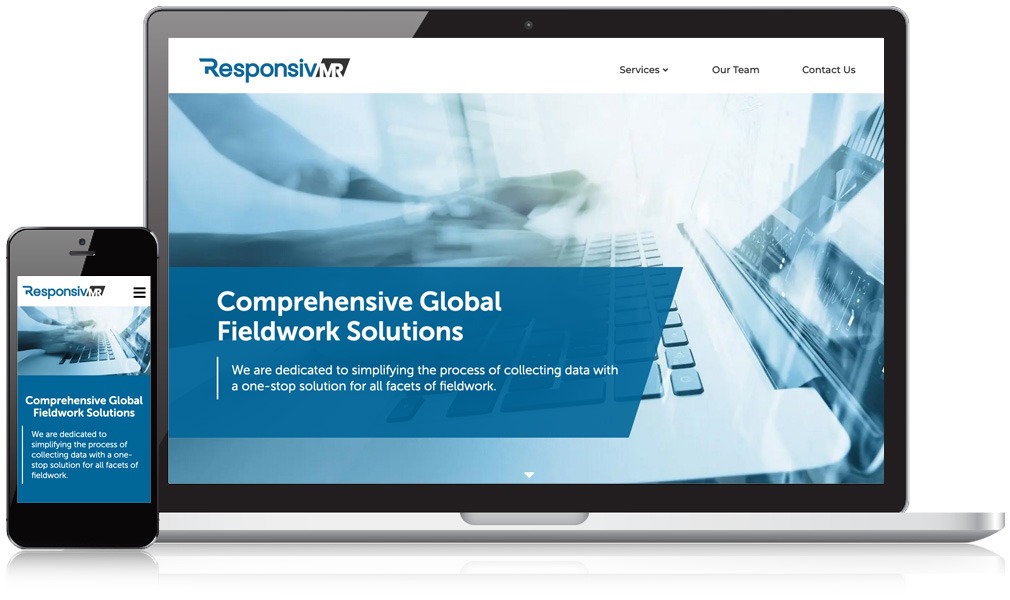 ResponsivMR Gets a Sleek Site Redesign & Rebrand
ResponsivMR simplifies the process of collecting data with a one stop solution for all facets of fieldwork. Previously known as Partners & Shorr, they were concerned that their brand sounded too much like a law firm, and came to Mannix for a rebrand which included logo, color set and site design. They wanted this design to show speed and responsiveness, using colors and fonts that are tech-focused and precise.
By creating a modern website that was mobile-friendly and easy to navigate, the ResponsivMR site immediately generated more new visitors and page views. Mannix strategically crafted a brand tool kit to clearly distinguish ResponsivMR's identity, which plays on the concept of them being responsive, doing research where the people interviewed are responsive MR stands for market research.