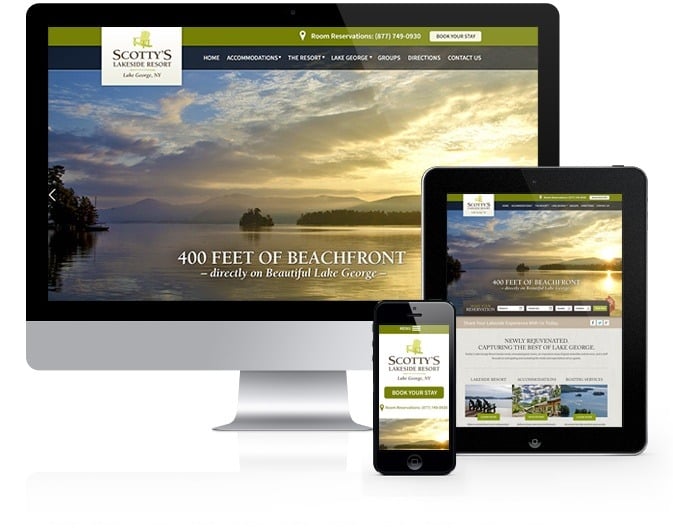 New Website Design Results in Increased Direct Bookings
With amazing amenities, cozy accommodations, and breathtaking views of Lake George, Scotty's Lakeside Resort needed a simple website design that let their awesome location do the talking. They turned to the team at Mannix Marketing for an eye-catching, easy-to-use resort website.
The Results
18%More Pages Per Session
52%More Time on site
3xMore Site Traffic
We included pictures of beautiful Lake George to accompany the various tabs across the page; this tactic ensures that viewers will get all the information they need while seeing how convenient Scotty's location is to a summer of fun on the Lake! By including information like a room by room description, layouts/prices of the hotel, amenities, and activities visitors can answer all their questions with the click of a button! Now all potential customers must do is come see Scotty's for themselves!
* Note to the fact that the previous owner did not have analytics, we were only able to compare a small amount of before/after data for results measurement.