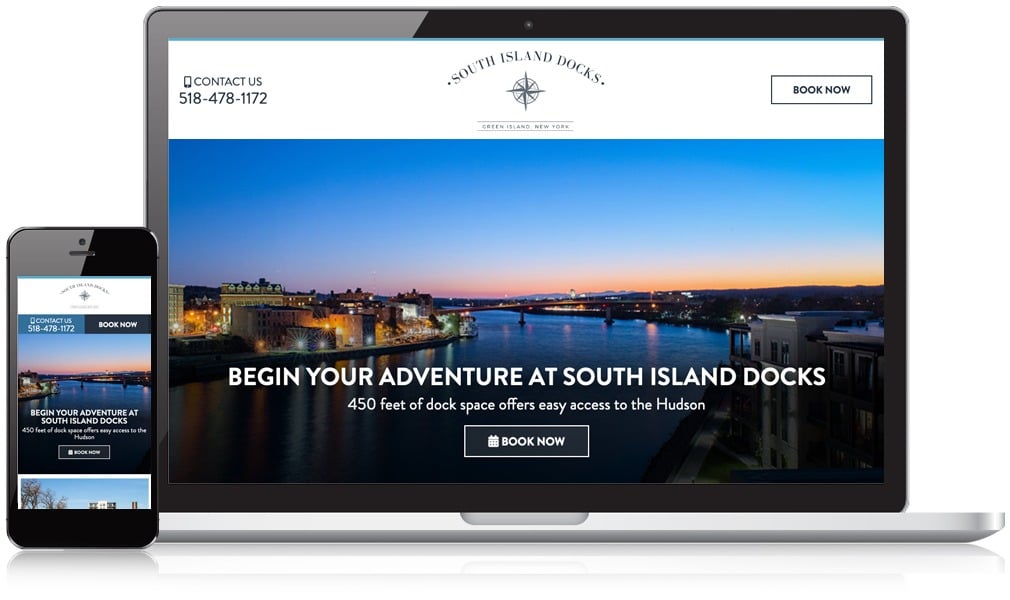 New Website For Dock Space Launches with Easy Way To Rent Your Slip
South Island Docks are the Hudson River's newest boat slips. Conveniently located near Troy NY, you will find 450 feet of dock space to offer convenient, secure, and easy access into the Hudson.
The website is focused on enticing the boater of all the reasons to choose South Island Docks and easily be able to book online for long-term dockage, storage, or other marina services.
In need of promoting the new dock space and slips available at the point of Starbuck Island Luxury Apartments, Luzzi Companies came to Mannix for a clean website highlighting all the reasons to choose South Island: the convenient location to prime fishing spots, close proximity to eateries and entertainment, and more. Luizzi had come to Mannix for other websites they have had built, so for them, it was the perfect choice to have the site created with the same quality, speed, and design as the others.