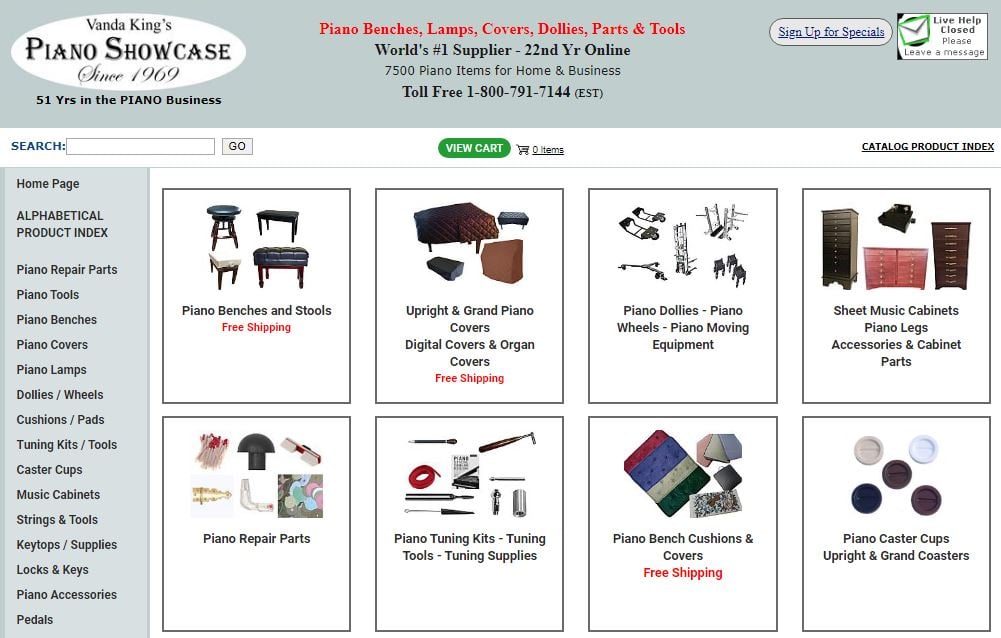 Retuning Google Ads for Business Growth
In 2018, Piano Showcase hired Mannix Marketing to clean up and manage their paid search campaigns. The client had a healthy budget that was consistently limited by budget each month, and the results from the incoming paid traffic were far from satisfactory.
The Results
37% Decrease in Overall Spend
88% Increase in Sales
68% Decrease in Cost Per Conversion
The strategy for this campaign was to narrow the keyword focus to remove irrelevant traffic brought in from the broad key phrases that had multiple meanings with the overall goal of increasing conversions and decreasing cost per conversions. The next step was to update the stagnant ad copy with something more engaging. Next, we utilized device bid adjustments, noting that most conversions took place on a desktop as opposed to mobile devices. Since this was a national campaign, we wanted to keep a close eye on which states performed better, so we broke out the locations by state and put bid adjustments on the top converting states. Noticing a 70.5% lower cost per conversion with returning visitors vs. new visitors, we implemented RLSA (remarketing lists for search ads) for each campaign along with appropriate bid adjustments. These changes lead to an increase in clicks and click-through rate in a short amount of time.
By implementing these PPC strategies, Mannix was able to increase all conversions (phone calls, contact form fills, and online orders) by a stunning 97.3% compared to the previous year. By reaching the right audience and weeding out the irrelevant traffic, we were able to improve the conversion rate by 415%. We also saw a 68% decrease in cost per conversion. Overall, the results far surpassed the client's expectations. They were able to spend 37% less on advertising and saw an 88% increase in sales coming from paid search compared to the previous year.
We are so pleased we made the decision to use your company. Mannix has made a tremendous improvement in our online sales.  Mannix is knowledgeable, helpful and wonderful to work with.  Thank you for all the hard work you do on our behalf.
Vanda King, Owner | Piano Showcase