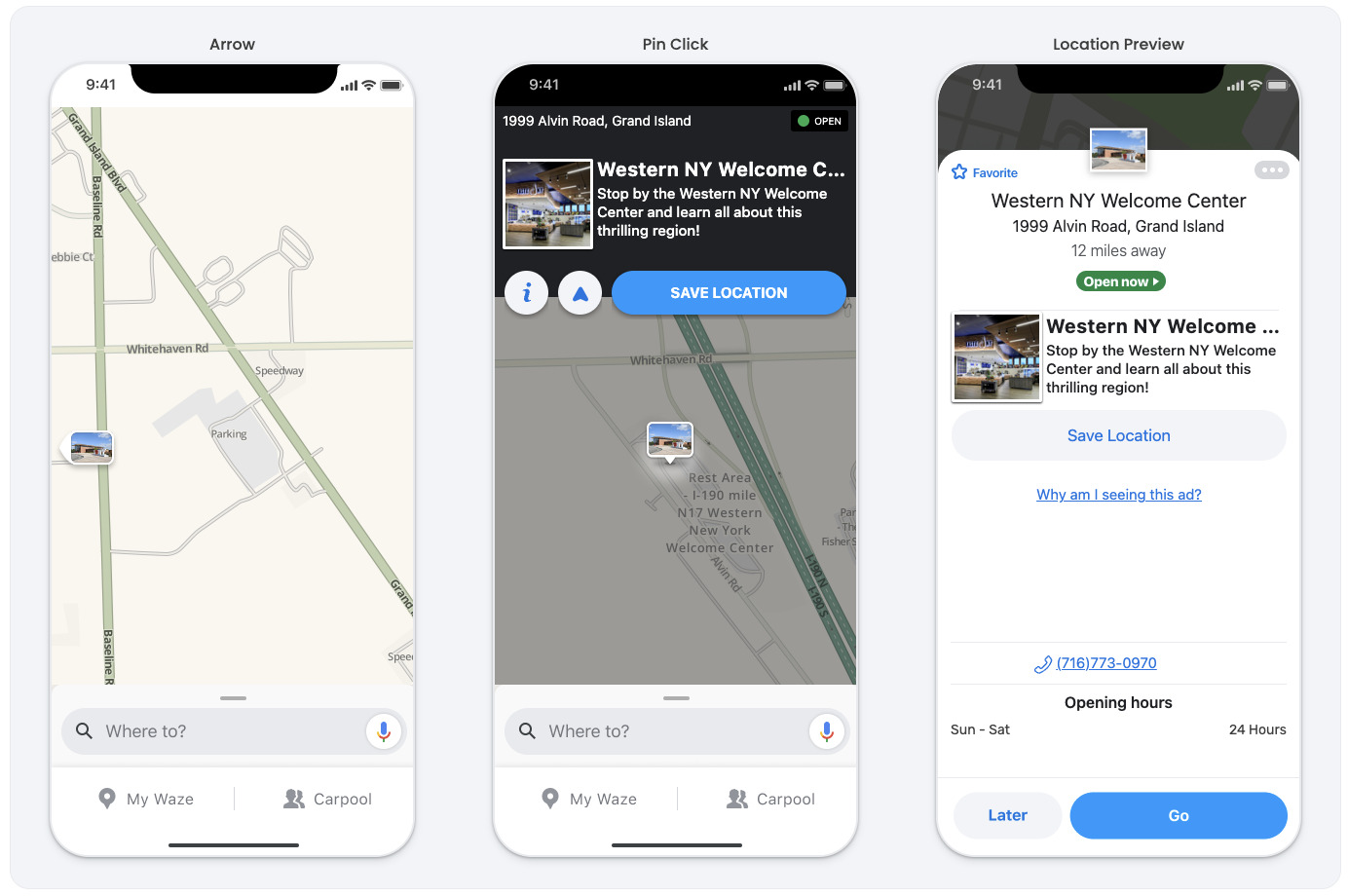 How an Overlooked Welcome Center Became a Can't-Miss Hotspot With the Help of Mannix Tourism
The Western New York Welcome Center in Grand Island, NY, is a captivating and convenient stop for locals, vacationers, and everyone in between. From the Taste NY Market featuring local products to its renowned "I LOVE NY" selfie wall, it's an ideal place to visit and explore during your journey through the region.
Although they have plenty to offer, the Center was overlooked by many travelers and visitor numbers were lower than expected. To increase the number of people stopping by, the Welcome Center reached out to Mannix Tourism for assistance. Through this collaboration, they hoped to make travelers more aware of all they offered and welcome them to Western New York in a meaningful way.
The Results
3K+Increase in Facebook Likes
2kWaze Ad Clicks
300+Waze Navigation Requests
Targeted Facebook Campaign Significantly Boosts Page Likes & Awareness
The Mannix Tourism team employed a customized page-like campaign on Facebook to reach their target markets – Travelers, Locals, and New York State. They also started monthly awareness campaigns to increase engagement with the Welcome Center's wide array of New York products.
As a result, the team achieved an average growth of 264 Facebook page likes per month over the campaign period – increasing Western New York Welcome Center's total page likes by more than 3,000 overall!
Increased Waze Exposure Drives More Visitors to the Welcome Center
Mannix Tourism also developed an innovative Waze advertising campaign to help raise awareness and put the Welcome Center on the map. We did this by implementing a series of pin, takeover, and arrow ads that would pop-up on any user's Waze app when they were within 10 miles from the Center. This resulted in 2,000 ad unit clicks that translated to over 300 navigation requests from drivers throughout the area.
Overall, the project's success was so great that the Welcome Center has continued its partnership with our tourism team to further expand brand recognition and highlight the region's amazing food and beverages.