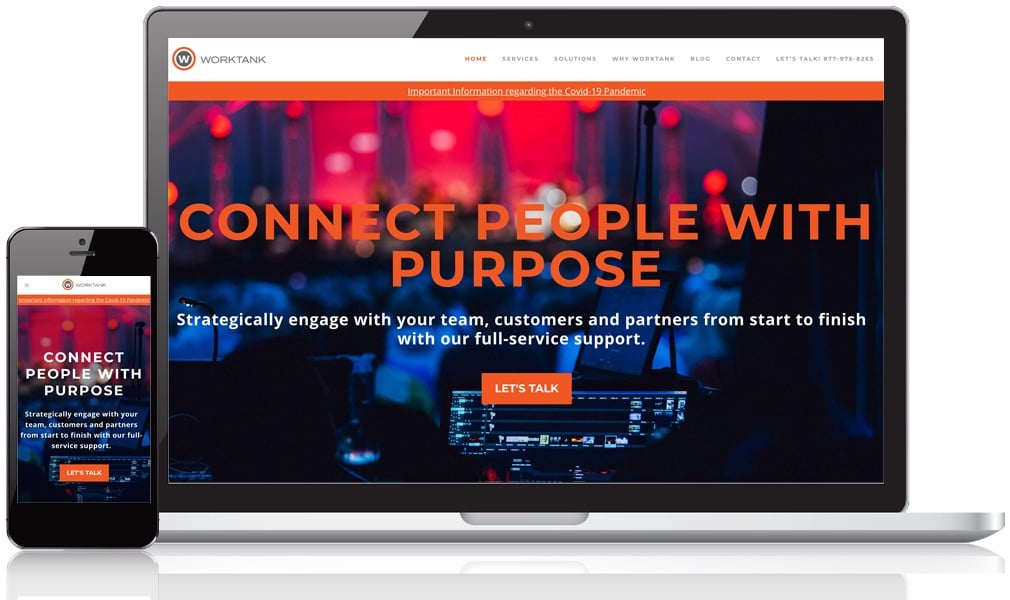 Worktank & Mannix Honored in US Search Awards for Best Use of Content Marketing.
Worktank came to us without a structured marketing plan, without a clear vision of which services they wanted to offer, and with a website that needed a redesign. We got to work and slowly began to transform the website into what you see now. They had a minimal Services section, no Solutions section, no Team section. All content was added in an effort to clarify their business vision and offerings. Three years later, their website was honored by making the US Search Awards Short List for Best Use of Content Marketing.
The Results
2x increase in leads
5xincrease in website traffic
9x increase in organic search traffic
I am 100% certain that Worktank would not be experiencing this level of success without Mannix's SEO strategy and content marketing. Mannix drives our website – from the site structure and content to our editorial calendar – and, aside from referrals and word-of-mouth, all of our new opportunities come from the web.
The Mannix team provides top-notch service. They are highly responsive, but they are also flexible, willing to pivot and meet us wherever we are. It has been a joy and a gift to work with Mannix Marketing, and I am truly grateful for this partnership
Leslie Rugaber | Worktank