Erin Nudi
Tourism Marketing & Content Strategist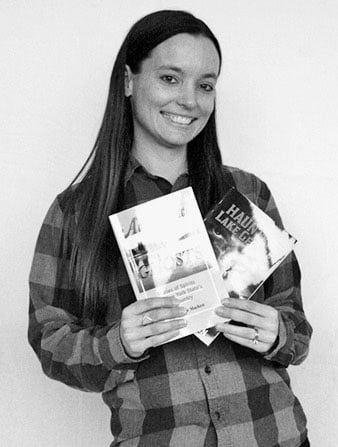 About Erin
Erin joined the Mannix team in 2016. She does writing, editing, SEO, newsletters, and social media for Mannix Marketing websites and a variety of clients. Erin is passionate about people who are passionate about what they do, and her favorite part of the job is showcasing the amazing businesses and individuals we have in our community. In her free time Erin enjoys reading (50+ books each year), yoga (near daily), and fiction writing (has the first draft of a novel completed). She's a married mom of two and loves heading out to enjoy events, parks, and fun things to do in the region with her family.
Fun Facts about Erin
What is your favorite book of all time?
Being a huge bookworm I can't just pick one. My top favorites used to be The Great Gatsby by F. Scott Fitzgerald and My Sweet Audrina by V.C. Andrews, but based on more recent readings I'd have to say The Goldfinch by Donna Tart (an emotional coming of age story) and Insane City by Dave Barry (an absolutely hysterical story – seriously pick this one up if you're looking for a laugh).
If you had a time machine what era would you visit? Why?
It might be cliche, but I'd have to say the 80s. For the music, the fashion, and the lack of reliance on technology.
What is one of your favorite quotes?
"When plans fail blaze new trails." It's from a Magic Hat bottle cap, and it's just so applicable to everyone and everyday life.