Jamie Clechenko
Web Developer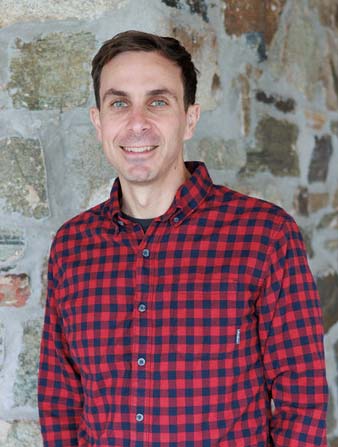 About Jamie
Jamie has been an important part of our Web Development team since he joined Mannix in 2007. Specializing in WordPress development, Jamie brings a unique combination of graphic visual design, web development skills, and an inherent marketing perspective to create the best possible user experience for our clients. When Jamie interacts with clients, he always sees the job at hand, and future jobs differently. He is always learning new skills and looking for the next challenge, which keeps him building newer and better designs for our customers. Jamie obtained his Graphic Design Degree from Plattsburgh State College. Before joining our team, he spent several years honing his skills and his marketing eye at a large local company focusing on packaging, collateral marketing materials, and promotional campaign design.
Fun Facts about Jamie
What's your favorite indoor/outdoor activity?
Cycling – All kinds, Mountain Biking, Road Riding, BMX, riding around townie. I get to spend time outdoors, riding with friends and meeting new people in the cycling community, getting places in town easy and quickly. We also live in a great region for it. There are great roads and trails just minutes from my door in Saratoga.
What is your favorite book of all time?
Desperate Voyage. The author ends up stranded in Panama and away from his Australian wife after World War II. He decides to sail solo from Panama to Sydney with no prior sailing experience in a small sailboat, all to rejoin his wife. It's a story with an amazing adventure, a lot of bad judgement and a ton of bad luck.
What is your favorite place in the world?
My aunt and uncle's Inn in NH. It brings people together and offers plenty to do with great vibes.
What is the best and/or worst thing you ever ate?
I once had a cored out apple filled with chocolate ganache baked in a pastry. I don't know what is was even called but it was delicious.
Do you have any special skills or weird talents?
I can ride a unicycle pretty well.