Sarah Callaway
Web Project Manager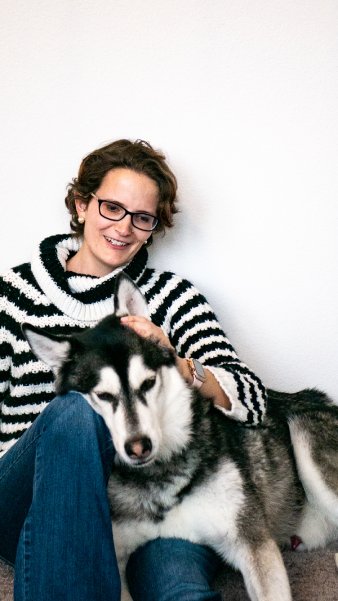 About Sarah
Sarah Callaway joined the Mannix Marketing team as a web development project manager in 2022. She holds a B.S in Visualization and a Minor in Psychology from Texas A&M University. Sarah comes with over 7 years of hands-on marketing and design experience, having worked as a Marketing Project Manager in both the tourism and real estate marketing industries before joining the Mannix team.
Sarah's outside claim to fame is that she's an accidental amateur/professional VR gamer. When she's not working, you can find her hiking with her huskies, obstacle course racing, or photographing dogs!
Fun Facts about Sarah
What is one of your favorite quotes?
"Do or do not. There is no try." – Master Yoda
What is the most unusual pet you've had?
Growing up, I had a pet prairie dog named Squeakers. This may sound like the most Texan thing ever, but generally they are not common pets.
What are your favorite hobbies or interests?
I really love photography – dog photography being my favorite, despite how challenging it can be to get a dog positioned or captured.  Outside of that, I love exploring new trails. 
Who is your favorite music artist?
I shamelessly love AJR. I love a variety of artists, but something about them consistently puts them as my top each year in Spotify's Unwrapped.