Are you looking for new customers? Target them when they're steps away from your business!
With Facebook local awareness ads, businesses can easily find new customers by showing ads to people who are near their store.
Target the Right Audience at the Right Time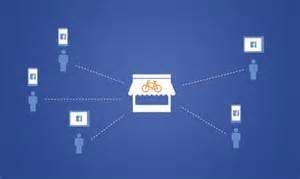 How does it work?
Businesses can create ads on Facebook to target users who are nearby their store, as close as 1 mile. The beauty of local awareness ads is that you can get extremely targeted. If you own a women's boutique and cater to mostly women, then you can target to just that segment. If you target "50 somethings" you can set that as well. You get the idea.
In addition, you also have the ability to set your ad display times. So for example, let's say you are a pizza store in Saratoga Springs. You can create a special (Buy 1 slice, get 1 free – today only!) around lunch time, and target users in a certain mile radius around your pizza store. Simple as that!
Here is another example of an ad that promotes a farmers market: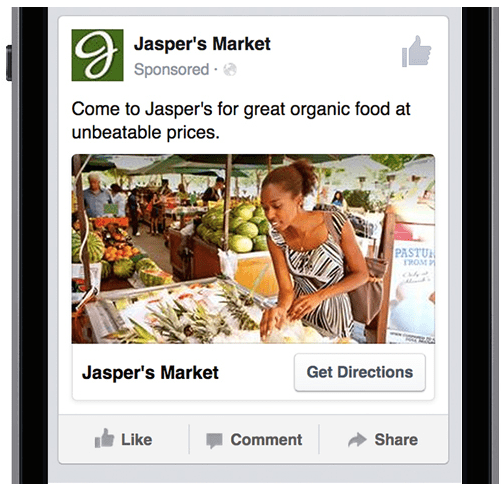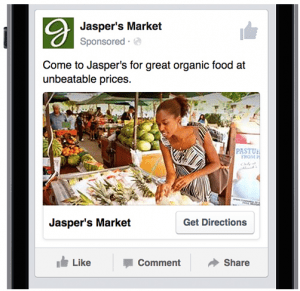 As an added bonus, you can add a "Get Directions" button that will guide people directly to your location from their mobile phones from wherever they are. It doesn't get much more local than that.
The ads can appear on desktop or mobile, but are really focused on mobile users on the go.
Are you interested in reaching more potential customers when they're near your store? I'd recommend testing out Facebook local awareness ads. You might be surprised with the results and have a great source of low-cost new business!
Ready to get started with local awareness ads? Give us a call at 743-9424 to speak with one of Digital Marketing Strategists today!